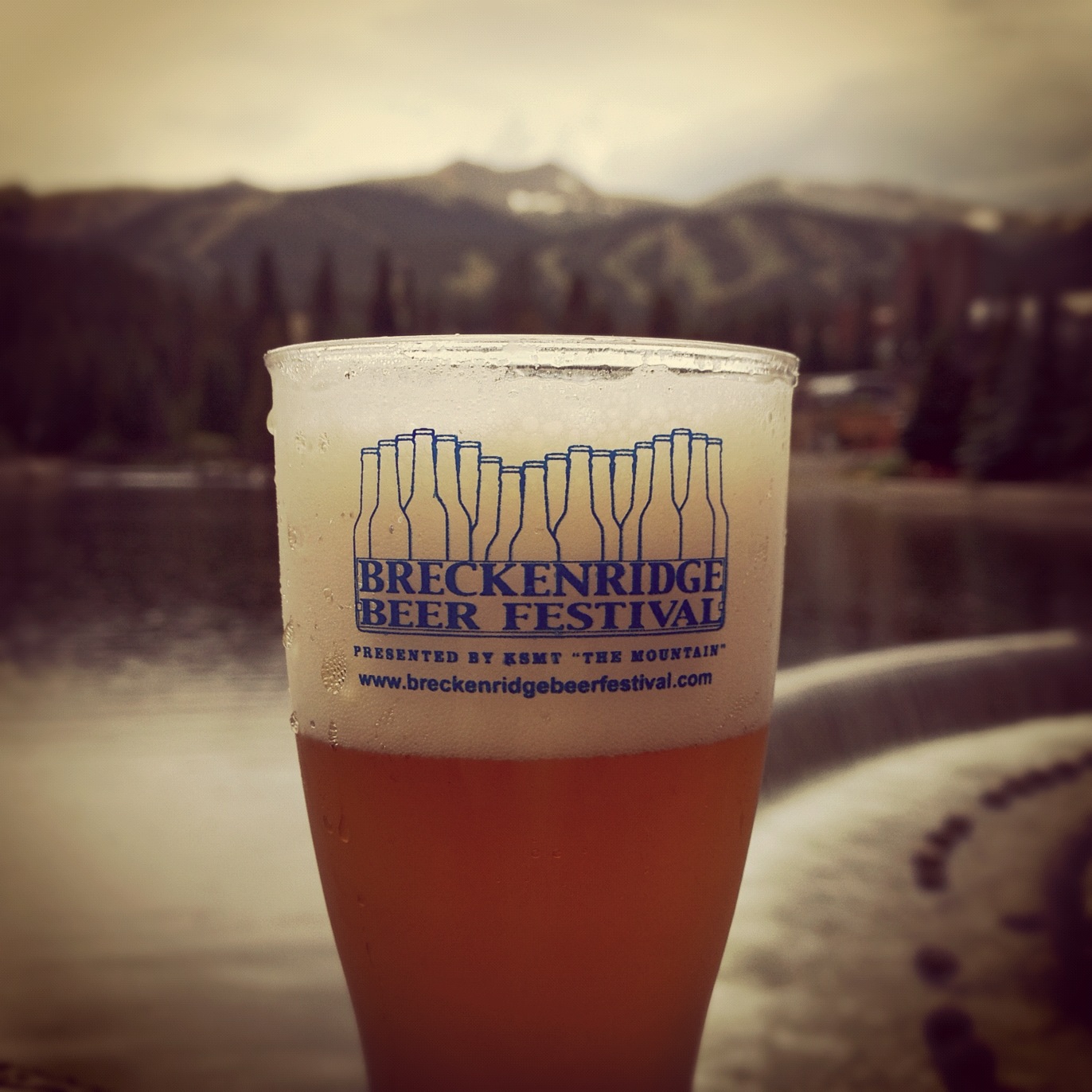 Breckenridge Beer Festival
It's beerfest time! The 11th Annual Summer Breckenridge Beer Festival will be in town on Saturday, July 9. Hosted by over 50 breweries, this epic summer event will be held from 1 PM – 6 PM MST at the Beaver Run Resort and Conference Center. Although the event celebrates the finest craft beer in Colorado and other brews from around the world, families and beer enthusiasts alike are invited to enjoy an afternoon of live music, beautiful weather, and outdoor festivities! Tickets are already on sale and they will sell out soon. Available tasting packages range from $5 to $70 and a portion of this year's proceeds will go towards the High Country Conservation Center and the Samantha Remington Angel Heart Foundation.
There is no doubt that this year's festival will be tasty, but how do you even spend six hours in the company of 50 of the best breweries in the world? Where do you and your friends begin? Do you start out on a diet of sour beers or heavy-duty stouts? Or, do you wait in line for the seasonal delicacies because they really do taste a bit like fermented watermelon? We have a few suggestions:
Big name brews: Crazy Mountain Brewery, New Belgium, Kona Brewing, Angry Orchard, and more!
Ski Colorado Vacation Rentals Staff picks: Colorado Cider Company, Exotico Tequila, Snowy Mountain, and Jagged Mountain
Breckenridge Beer Festival Schedule
1:00 p.m. – Event Entrance Opens – ONLY VIP & PRE-PURCHASED TICKET HOLDERS CAN ENTER FROM 1:00 – 2:00 P.M.
2:00 p.m. – Ticketing opens for all day of ticket sales – You can get in entrance or ticket purchase line before this time, but no tickets will be sold or entry into the event until 2:00 p.m.
1:15 – 5:45 p.m. – Live music on the Beer Fest Main Stage
5:30 p.m. – Last Call for all tastings
5:45 p.m. – All tastings end
6:00 p.m. –  Event ends
6:00 p.m. – After Party begins at Hungry Dog

*Feature photo courtesy of bottlemakesthree.com