Village at Breckenridge Resort:
True Ski-in/Ski-out located directly on the Peak 9 Base Area. The Village at Breckenridge is conveniently located less than one block from the premiere shopping, dining, and drinking that Downtown Breckenridge has to offer. Guests who are looking to stay right inside the heart of all year-round activity should certainly stay in this condo!
Starting from $249/night for 12/18 to 12/24
Ski-in/Ski-out property.
Just 1/2 block to Main Street- Shopping, Dining & Holiday Activities!
Just steps from the Quicksilver lift


Close to Ski and Ride School

A true Colorado Mountain getaway!
Don't settle for booking a vacation rental you can't see.
With Ski Colorado Vacation Rentals you get to choose your rental from our many studios available at The Village at Breckenridge.
With us there are no surprises because you know what your vacation home will look like before you get here!
Feel free to call us at (970) 223-1805 with any questions or for assistance.

All our studios feature full kitchens (not a small kitchenette, or a hotel room with a mini fridge). Each studio comes with every appliance you need to make a great home cooked meal and even a dishwasher to clean up afterwards. Each studio comes fully stocked with all of the necessary cookware, plateware, and utensils that are necessary for cooking. These 400 square foot units are spacious and can comfortably sleep up to 4 guests (All have a queen bed and queen sofa sleeper). Enjoy cable TV and free wireless internet while on your stay. Open the windows and enjoy the fresh mountain air, then go downstairs to the workout room with steam rooms, hot tubs and a heated swimming pool. Best of all, you are in town, close to so many great restaurants and next to the Blue River!
---
Village at Breckenridge Resort: 1 Bedroom Condos
12/18 to 12/24
Starting at $479/night
Call 970.223.1805 to find out about other great properties! 
Imagine creating or continuing magical holiday traditions at the Village at Breckenridge, a ski-in/ski-out property. It just doesn't get any better than this.
We offer a variety of spacious, one bedroom condos that can comfortably accommodate up to six adults. Each unit features upgraded furniture, two queen beds plus a queen sleeper sofa, and a full kitchen. Resort amenities include heated indoor/outdoor pool, hot tubs, WiFi, exercise facilities and more await you at the resort! Only 1/2 block from all Main Street has to offer.
---
Village at Breckenridge Resort: 2 Bedroom  Condos
12/18 to 12/24
Starting at just $639/night
Call 970.223.1805 to find out about other options!
An ideal luxury mountain stay. These flexible units are perfect for families or groups of friends looking for comfort, space, and upgrades. Our condos are some of the nicest at the resort, most being recently upgraded throughout. The best location, great amenities, and a true mountain ambiance with the luxury of proximity to skiing and shopping!
---
Other 2 Bedrooms Available 12/18 to 12/24:
---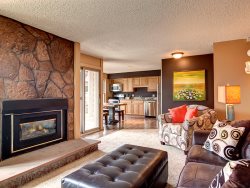 Skiwatch – Spacious Condo on Peak 8– $619/night
---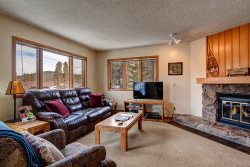 Woods Manor Condo
– $499/night
---
Village at Breckenridge Resort: 3 Bedroom Condos
12/18 to 12/24
$1,100/night
Book now and enjoy our exquisite 3 bedroom condos this holiday season! With Colorado decor, upgrades throughout, and tons of bedding options, you will love these spacious and affordable ski-in, ski-out condos!
---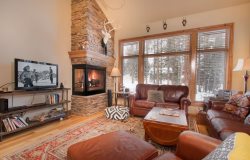 Four Pine Retreat: Incredible 3 Bedroom Home Near Peak 8
12/18 to 12/24
$750/night
Book now and save big on our exquisite 3 bedroom home! You'll love the privacy of this home tucked among the pines and it's incredible location on Ski Hill!
---
12/18 to 12/24
This spacious town home is a great fit for the entire family! It has its own private hot tub and multiple levels to spread out and relax. Main St. is conveniently located just a few blocks away & the Summit Stage bus stop is only 25 yards from the front of the home. WIFI, Pool & Hot Tubs.
---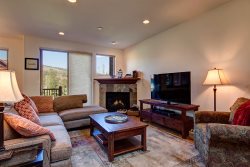 Highland Greens – Upgraded, Spacious Townhome Private Shuttle Near Golf Course
12/18 to 12/24
$750/night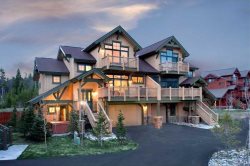 Linden Lodge – Beautiful Townhome With Great Amenities
12/18 to 12/24
$750/night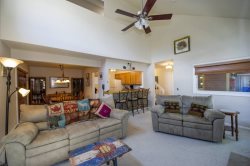 Base 9 Summit – In South Breckenridge, Just 5 Minute Walk to Quicksilver Chairlift
12/18 to 12/24
$600/night
---
Call 970.223.1805 to with any questions! 
This upgraded town home is perfect for a large group looking to get away in style. It is 2100 sq ft, spread over three levels, with upgrades throughout. Amenities include private hot tub, grill, washer/dryer, and free cable/WiFi. It is conveniently located just one mile from I-70 and downtown Silverthorne, with easy access to all the area ski resorts.
---
Breckenridge Private Homes: 3 Bedroom,  4 Bedroom, 5 Bedroom Homes
Designed with your family in mind.  Luxury accommodations to create magical holiday memories.
Timber Hill 4 Bedroom:  12/18 to 12/24 – $900/night rate!
Mountain Chalet: 12/18 to 12/24 – $1,100 /night rate!
White Cloud 4 Bedroom: 12/18 to 12/24 – $900/night rate!
Big Timber 4 Bedroom:  12/18 to 12/24 – $1,100 /night rate!
Call 970.223.1805 to find out other great options! 
Treat yourself to a Holiday vacation in one of these luxury Breckenridge mountain homes. Spend the day skiing or shopping in Breckenridge, then come home to a relaxing evening in the private hot tub, or treat yourself to a movie on a large flat screen TV in the comfortable, spacious living rooms.  No better way to avoid the traditional holiday stress.