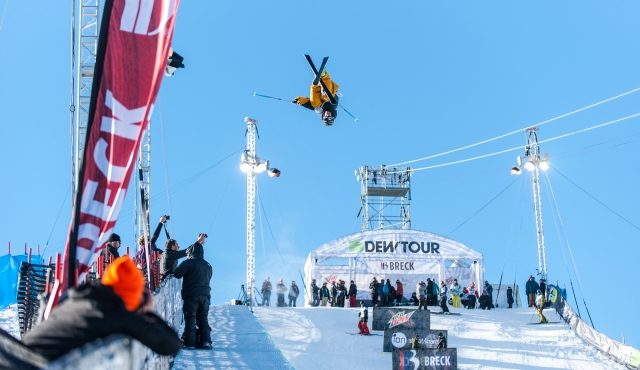 Winter Dew Tour Championships
The Dew Tour Mountain Championships will be returning to Breckenridge, Colorado for the eight straight year this December. The 2015 Dew Tour will feature four days of snowboard and freeski competitions, live concerts and the interactive Dew Tour Experience, athlete meet and greets, games, and great giveaways. The annual event brings some of the best athletes in the world together to compete in three marquee trials in distinct beach, city and mountain locales. From December 10 – December 13, extreme winter athletes will compete in both superpipe and slopestyle ski and ride events on Breck's world-renowned Freeway Park. Since the third year of the tour, Breckenridge has provided unrivaled early-season snow conditions and great lodging accommodations for the winter events and locals are thrilled to be hosting this epic event again.
Participating Athletes
The town is already buzzing in anticipation as December draws near and many folks are eager to experience the new excitement that the 2015 has in store; this year's event is vamping up to be even more significant than previous seasons. For the first time, Breckenridge will play host to the first official US Ski and Snowboard Team Olympic qualifying events of the season. This is great news for all winter sport fans who missed out on the Sochi Olympic halfpipe and slopestyle competitions; all eight men's and women's Sochi gold medalists are signed up for the Dew Tour – Anderson, Sage Kotsenburg, Podladtchikov, Farrington, Christensen, Bowman, Wise, and Howell. These gold medalists will also be joined by fearless local, national and international athletes eager to secure their place on the Olympic team.
Athletes are expected to arrive in town my December 8 to start practicing for the event while news crews and spectators will follow shortly thereafter. Because the event takes place on Peak 8, slopeside lodging fills up first while other accommodations book out after. Historically, the town almost always reaches it full capacity during the Dew Tour and this year will not be any different. Make your reservations as early as possible to ensure you don't miss out on the events! For all of your mountain lodging needs, visit Ski Colorado.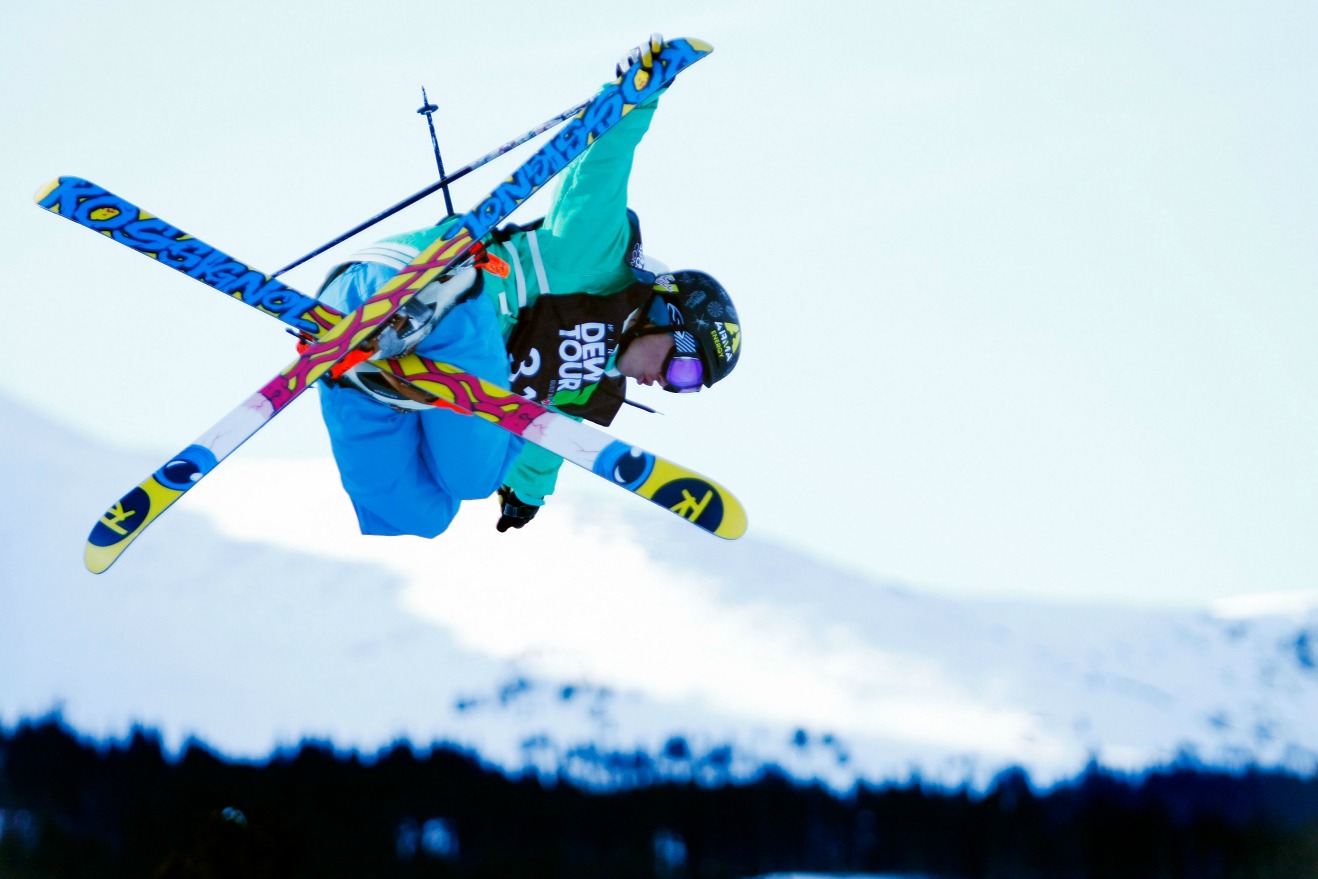 Tickets for the Dew Tour are free and the planned schedule is as follows:
Thursday, December 11th
9:30 – 11:30am – Men's Freeski Slopestyle Semi-Final
12:30 – 2:30pm – Men's Snowboard Superpipe Semi-Final
Friday, December 12th
9:30- 10:30am – Women's Freeski Superpipe Final
11:30am – 1:30pm – Men's Snowboard Slopestyle Semi-Final
12 – 2pm – Men's Freeski Superpipe Semi-Final
3 – 4pm – Women's Snowboard Slopestyle Final
7:30p.m. – Main Street – Freeski and snowboard Streetstyle
Saturday, December 13th
9 – 10am –  Women's Snowboard Superpipe Final
11 – 1pm – Men's Snowboard Superpipe Final
1:30 – 2pm – Women's Freeski Slopestyle Final
3 – 4:30pm – Men's Freeski Superpipe Final
8pm . Concert at the Riverwalk Center – The Chainsmokers
Sunday, December 14th
11am – 1pm – Men's Freeski Slopestyle Final
2 – 3:30pm – Men's Snowboard Slopestyle Final
___________________________________________________________________________________________________
Additional Event Access Information:
The Halfpipe Venue
Guests can access the halfpipe venue via the Rip's Ride chairlift on Peak 8. Foot passenger tickets will be available at the ticket windows and are required for all on-foot passengers. Proper footware will also be mandatory. There is no downloading allowed on Rip's Ride, so on-foot passengers must be prepared to walk back down along the skier's right side of the slopestyle venue.
The Slopestyle Venue
Guests may walk up to the base of the slopestyle venue from the Peak 8 base area between the Kid's Castle and 5 Chair. All halfpipe venue access information is applicable to this portion of the slopestyle viewing as well. Slopestyle viewing from the halfpipe deck while the halfpipe venue is closed will not be allowed.
The Dew Tour Experience Festival Village
The Dew Tour Experience is right next to the Colorado SuperChair and can be accessed from the Peak 8 base area.