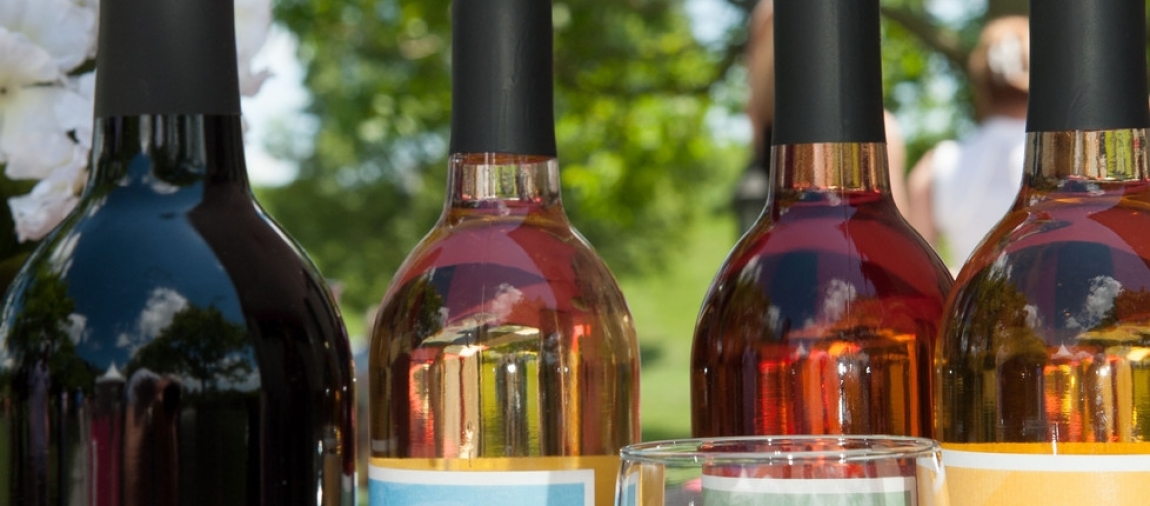 Wine and Jazz Festival
Summit County's most popular summer event will return to Keystone, Colorado on July 16 and 17, 2016. This year's festival will feature over 300 varieties of wine and several national jazz bands playing throughout each day; wine offerings range from red to pink and white to sparkling wines and champagnes. River Run at Keystone will bring the hundreds of wines into a picturesque scene of educational seminars and deluxe jazz ensembles. Event attendees will have the opportunity to learn about different regions and the delicate flavors that have evolved from each unique vineyard.
While the festival will kick-off on Friday with free Gondola rides, the wine and jazz festivities will not begin until noon on Saturday with a concert and drinking with food vendors opening their trucks at 1 PM. In addition to funk fresh music and great tasting grape juice, there will be several educational seminars hosted over the course of the weekend. Wine is a serious topic of conversation and by attending these seminars you will walk away from the festival not only having sipped over 300 varieties of wine but also with expanded knowledge on some of the latest industry topics and trends. The sessions are hosted by leading experts and offer some delicious hand-picked selections that are only available at the specialty seminar.
Seminars include:
Pinot Envy – "Experience the multiple personalities of Pinot Noir with an interactive discussion to explore the influences of vintage, place and a wine maker's philosophy on Pinot Noir.  Taste how these factors and more impact this highly expressive grape."
The Godfather of Zin with Joel Peterson – "This is a rare opportunity to see Joel Peterson, the founder and winemaker of Ravenswood Winery, and hear the story of how a research immunologist became a winemaking force with an exhibit at the Smithsonian.  Come taste all six of his small production single vineyard Zinfandels that are truly the icons of California."
Prosecco and Pancakes – "Warren Station hosts a sparkling morning brunch for the nationally acclaimed Wine and Jazz festival. Begin your Sunday festival experience with delicious Prosecco cocktails featuring a unique mix of pancakes, toppings and classic breakfast sides.  An overview of the pairings will be given at 11:00am."
Cigar and Craft Distillers – "Tap into an ambiance of flavors as a cigar aficionado leads a discussion on production and styles.  Sample and experience the fillers, characteristics and blends of select cigars and spirits."
Wine Olympics – "Will it be Cabernet Sauvignon verses Pinot Noir? Argentina verses the United States? You, the public, will decide in a head-to-head bracket format, while tasting blind. No information, except your palate, will determine the winner once your votes are counted. A panel will provide in-depth discussions of these regions along the way."
Tickets for the seminars and event as a whole can be purchased HERE. Options include weekend packages, day packages, and more.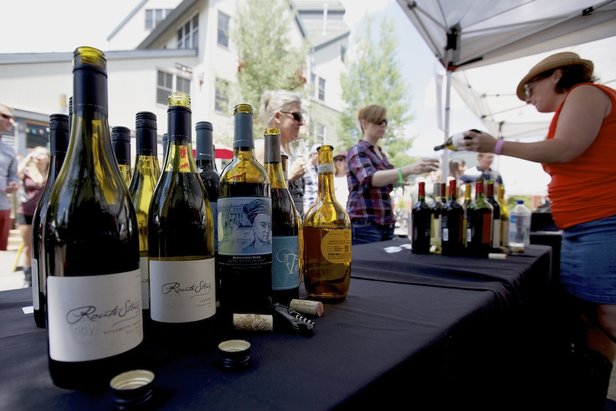 Wine and Jazz Festival Performers
Phil Denny is an international smooth jazz sensation most famous for his talent with a saxophone. He one jammed with Stevie Wonder.
Deano Quartet is a Rat Pack band that specializes in Big Band dance and standards from the 1930's to 60's.
Quantum Jazz takes contemporary jazz forward with a modern, electric twist. Influenced by the wild and crazy 1980's jazz era, this group is a jazz powerhouse.
Lin Rountree is a  soulful, funky, and sensual trumpeter and is the latest artist to emerge from the new Detroit music factory.
Joey Summerville is a solo trumpeter who delivers a unique style of millennium jazz with funk, gospel, and bob influences.
Jessy J is  renowned vocalist and saxophonist who continues to push the genre into a new and fresh direction. She is best known for her hit Tequila Moon.
Dostero is contemporary jazz on the edge.  They are full of life spontaneity and are a returning festival favorite from year-to-year.