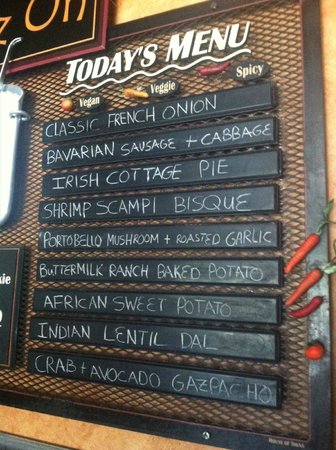 Veganism is kind to our bodies, our animals, and our planet. This type of diet is diverse and healthy but can be hard to plan for. Thankfully, your trip to Breckenridge does not have to wreck your lifestyle commitment. With multiple vegan-friendly diners throughout the town, living vegan has never been easier.
1. Park & Main – A great change from all of the pub and bar food, Park & Main is open for breakfast, lunch, and dinner and is simply one of the best restaurants in all of Summit County. Whether you are searching for a breakfast burrito or a Pad Thai dinner entrée, Park & Main is able and willing to alter any of their amazing menu items to fit the dietary needs of vegetarian and vegan diners. Their menu features a wide-variety of options and diners are sure to enjoy any item that is ordered. In fact, most of their menu is geared towards vegan and all organic eaters!
2. Soupz On – Looking for a lighter option? Soupz on features delicious soups, salads, and sandwiches for a very reasonable price. Soupz's sandwich bread is made fresh every morning and their soup selection rotates daily. The owner is extremely welcoming and willing to let guests sample as many options as necessary during the ordering process. Their menu is vegetarian and vegan friendly but also caters to individuals who still wish to enjoy animal products. Prospective diners should be aware that this is not a sit-down restaurant; there are a few bar stools and small tables available but it is best to order your delicious meal to go.
3. Café Profusion – Considered a hidden gem by many locals, Café Profusion is well worth the drive. Actually located in Dillon (about half an hour from Downtown Breckenridge), Café Profusion offers diners an amazing selection of vegan, vegetarian, and gluten-free Asian and Indian food. In all dimensions, this restaurant lives up to all expectations of a five start restaurant. While it is small and family operated, the service is excellent and the food will certainly not disappoint. All in all, Café Profusion has mastered the balance between heat and flavor – they deserve to have a Food Network episode.