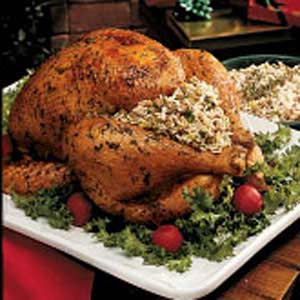 Thanksgiving Dinner Options in Breckenridge
If you'd rather spend your Thanksgiving morning skiing Breckenridge mountain rather than cooking, we have some restaurant and take out recommendations so that you don't have to skip the turkey and stuffing (or dressing to you southerners)!  Be sure and call for reservations and availability!
Beaver Run Resort

:  Buffet dinner, including one beverage (Adults/$49, Children/$29, 3 and under free).  970.453.8712
Blue River Bistro

: 3 course special, in addition to the full dinner menu (Adults/$32, Children/$15)  970.453.6974
Blue Stag Saloon

:  Home-style dinner featuring turkey and the trimmings (Adults/$8, Children/$28)  970.453.2221
Breckenridge Market

:  Take out dinners.  Call to reserve 970.453.2398
Hearthstone

: 4 course Harvest Feast (Adults/$52, Children/$22)  970.453.1148
Modis

:  Regular menu plus a special turkey plate with all the fixings (approximately $28) 970.453.4330
Salt Creek Steakhouse

: 3 course Turkey Dinner (Adults/$35, Children/$17) 970.453.4949
Whole Foods Market

:  Located in Frisco.  Multiple take out options available.  970.668.9400

If you are still looking for lodging in Breckenridge for Thanksgiving, we may have availability but the snow is coming down and we are booking up.  Call us today 970.223.1805 or book online at www.skicoloradovr.com.