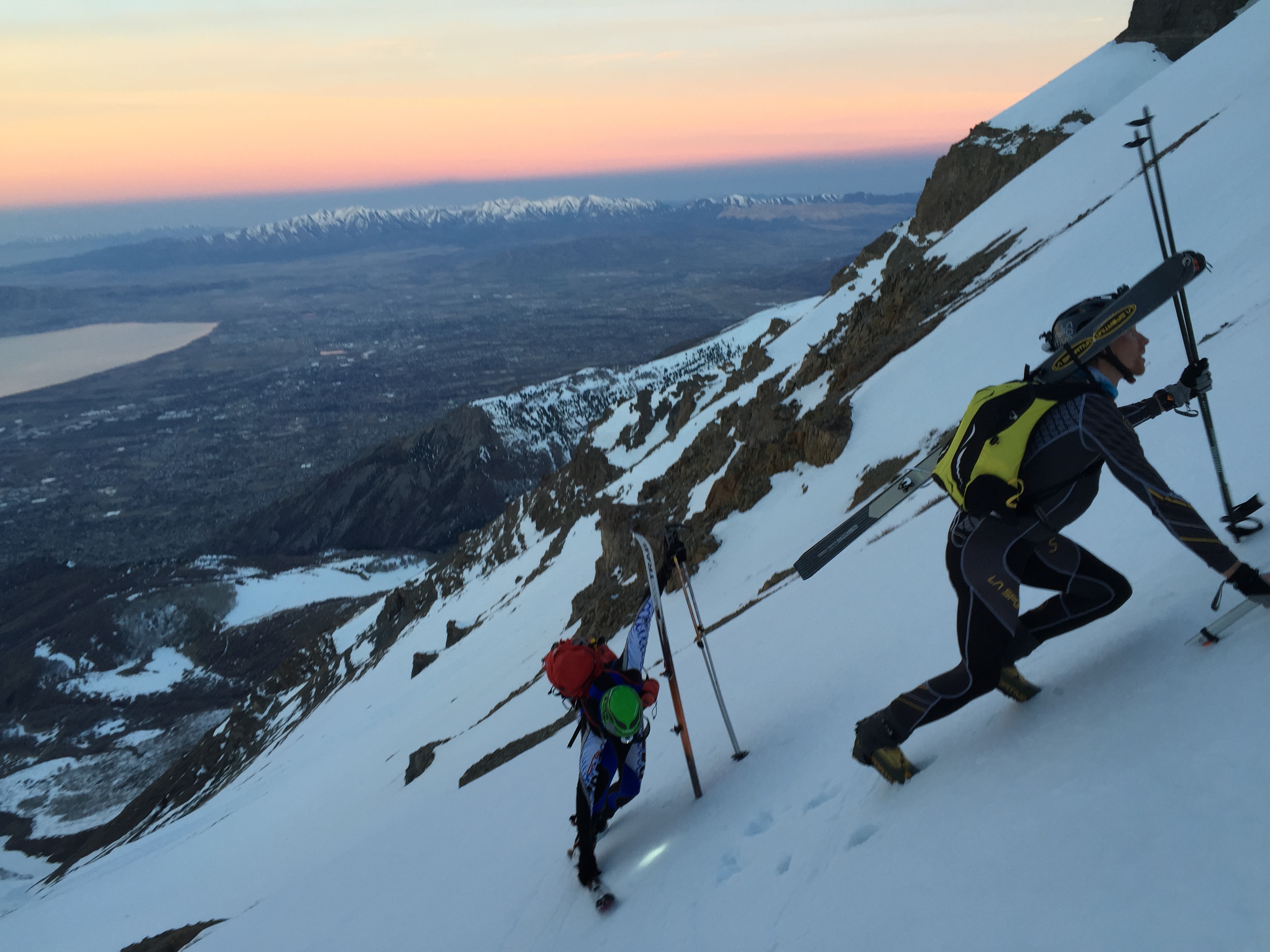 Take a sigh of relief folks; skinning isn't as painful as it sounds. On the contrary, skinning is an invigorating alternative to traditional downhill skiing. Ski Mountaineering, or the best winter workout around, is a combination of downhill, cross country, and the stair master. The best skimo athletes possess the grit of a mountaineer, the ski skills of a Slalom racer, and the endurance of a long-distance runner. It is a grueling yet rewarding experience that offers unique views and, in some locations, offers access to previously unexplored terrain. Ski mountaineering means working to get yourself on top; there are no chairlifts or snowmobiles to take you up or down the peak. But the reward of trekking across a beautiful expanse of untouched nature makes it all worthwhile. But, until you are ready to test your skins on more difficult and out of bounds terrain, all roads lead to Breckenridge Ski Resort.
The past few seasons at Breckenridge have seen an influx of local, winter sport athletes seeking to improve their techniques and expand upon their ski capabilities. In order to avoid deteriorating snow conditions these ski mountaineers hit the mountain early, often before sunrise. They come geared up and ready sporting complete alpine touring sets, head lamps, ice picks, avalanche beacons and, of course, skins. By 7 AM, skimos have traveled up and back down the mountain and are making their way to the office for another routine day at work. How's that for a coffee replacement? While experienced ski mountaineers can ascend 1,500 vertical feet in just half an hour, newcomers should expect to need to end their day at 1,500 verts. As with everything else in life, practice generates skill improvement and lengthened endurance.
Skiing in general is a sport built on experiences, the more you have the more level-headed you will be when it comes to practicing good decision making, and ski mountaineering is no exception. Making the transition from groomed runs to exposed terrain is a big jump – it is imperative that newcomers to the sport begin with proper lessons and avalanche training. Once your skills match your ambitions you will be ready to shuffle along quite nicely. Remember, quitters never win and winners never take the chairlift on a powder day.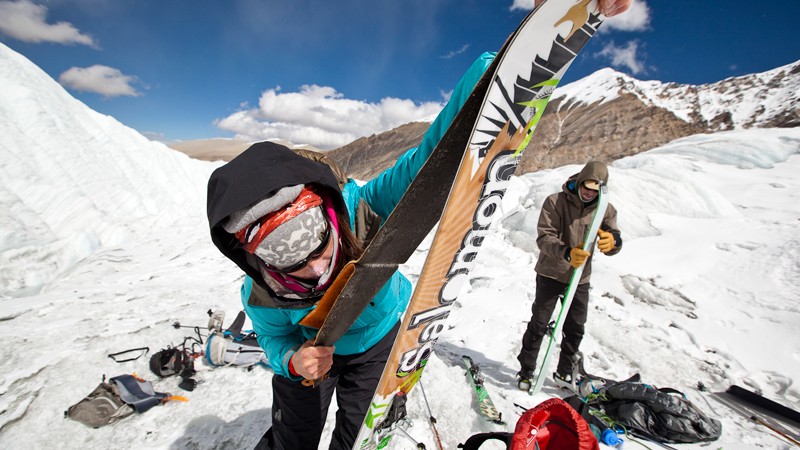 Breckenridge Ski Resort Designated Routes
Peak 7 – Fort Mary B > Claimjumper > Lower Forget Me Not > top of Independence chair – return down the same route.
Peak 8 – Springmeier > Upper 4 O'clock > Lonewolf Access > T-Bar Hut – return down the same route.
Peak 8 – Gondola Ski Back > Lower 4 O'clock > Springmeier
Peak 8 – Lower 4 O'clock from town > Springmeier
Peak 8 – if you go above Vista Haus after Springmeier, you must be back to the Vista Haus by 8 a.m. due to avalanche control.
Peak 9 – Silverthorne > Lower American > Bonanza > top Beaver Run chair or top of Mercury chair – return down same route.
Peak 10 – Silverthorne > Red Rover > Crystal > top of Falcon chair – return down the same route.
Peak 6 – Closed to uphill access for the 2015-16 season.
*Ski patrol and emergency services will likely be unavailable
*No uphill access between 830 AM and 5 PM, and no dogs allowed.
*Parking permits for non-lift uphill access are available for free pick-up at the Breckenridge Police Department