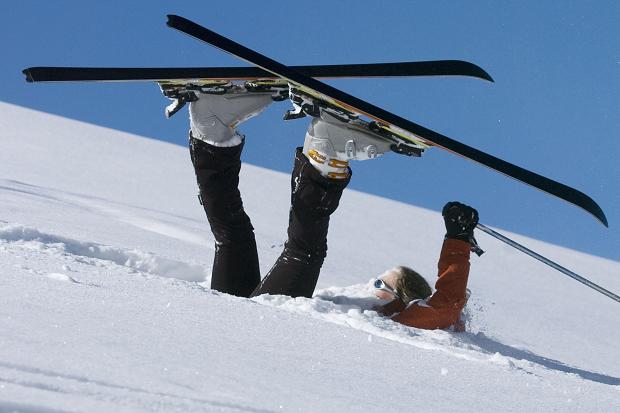 It is time to state the obvious: We love to ski and we want you to be passionate about it, too! Many of us here at Ski Colorado are CO natives who have been skiing for our whole lives and we are eager to share our knowledge with you. Even though we may make it look easy (on most days), skiing requires technical skills and serious muscle control. Although you may find yourself speeding down the peak, your first trip out won't be a breeze. In fact, flying down a run is known as "straight-lining" and is frowned upon by most of the ski and ride community. But, with the proper guidance and a lot of practice, you too can be tearing up double blacks on a powder day. The bottom line is that skiing should always be a blast. It is a sport that can be picked up by young and old alike, and a sport that can be enjoyed for years on some of the most beautiful yet extreme terrain on the planet. But first, you have to know how to get started. With ski season upon us, we want to share our top five skiing tips for making your first powder day fun and memorable.
*These tips are not a substitute for taking lessons from one of Breckenridge's world-class ski and ride instructors.
1. Be safe and obey the rules of the mountain. Safety is the top priory of all resorts and it is the responsibility of every snow sport participant to know the responsibility code. Across the board, skiers and riders have agreed upon the following set of rules for alpine skiing:
a. Always stay in control; be able to stop or avoid other people and objects.
b. People ahead of you have the right-of-way and you are obligated to avoid them.
c. You must not stop in the middle of a run or where you are not visible from above.
d. When merging with another run, look uphill and yield to others. See rule b.
e. Always keep your equipment on your body.
f. Observe all posted signs and warnings.
g. Before taking a chairlift, have the ability to load unload safely.
2. Bend your knees. Adopting this simple technique is a great way to start your ski career off right. Why should you bend your knees? Bent-knee skiing lowers your center of gravity, making it easier to balance and control your movements on the slope. Keeping your legs straight, on the other-hand, will disrupt your center of gravity, form, control, agility, and more. The ideal ski stance will have you standing in a somewhat relaxed, upright position. Your feet should be shoulder width apart, knees and ankles bent enough so that you can feel the tongue of your boot pressing slightly on your shin, and your weight most heavily carried on the balls of your feet. Keeping this stance will help you to maintain stability and control throughout the day. Make sure that you don't lock yourself in to a stiff position, though. Allowing your knees to flex up and down with the changing terrain will increase your ability to react to variable conditions while decreasing your risk of falling.
3. Don't look at or cross your ski tips. Okay, so this piece of advice is easier said than done but that is all right! We know how you feel – all of a sudden there are two long and awkward pieces of metal attached to your feet and you want to have a look. Please, in order to avoid a painful "yard sale" you must resist the urge. Why? To put it frankly, if you are looking at your skis then you are most likely not looking downhill or at your fellow skiers; you don't want to be the person who takes out a group of ride school students. Similar to when you drive a car, keep your eyes up and looking in the direction that you want to go. Also, try your best to avoid crossing the tips of your skis. While this will be unavoidable at first, practice the fine art of muscle control and soon you will be able to keep your skis parallel and your eyes on the terrain.
4.  While turning, apply pressure to your downhill ski. Easing up on the pressure to your uphill ski will make turning more controlled and a whole heck of a lot easier. In order to produce the most effective results, you should also pivot-turn with your lower body. What does this mean? Well, all you have to do is turn your hips in the direction that you wish to go. Keep in mind that your legs should always turn before your upper body does and you should always, always look a couple of turns ahead. Pro tip: You should extend your legs to stand up tall at the start of a turn on the piste and then flex down as you start to come out of the turn. This up and down motion will give your legs quite the workout but there is no shame in stopping on the side of the run for regular breathers on the way down!
5. Dress for the cold temperatures. Don't worry, nobody expects you to be dressed like a fully sponsored athlete on your first day but there are a few big ticket items that you should never hit the slopes without. First on our list of necessities is a high quality pair of ski boots. In reality, boots are going to make or break your day. Without properly fitted and insulate boots, your toes will become crunched and cold and you will not not be happy. Second, you will want a pair of waterproof/water-resistant snow pants (no jeans allowed). Because falling is an inevitable part of any skier's day, you will want to keep yourself warm and dry. Good snow pants mean warmth and warmth means that you will spend more time on the mountain and less time in the warming hut. Lastly, wearing a helmet is an absolute must; the days of being "too cool" for protective head-ware are long gone. Because you cannot predict everything that you and your fellow skiers will do, you want to make sure that your cranium is safe from unforeseen accidents.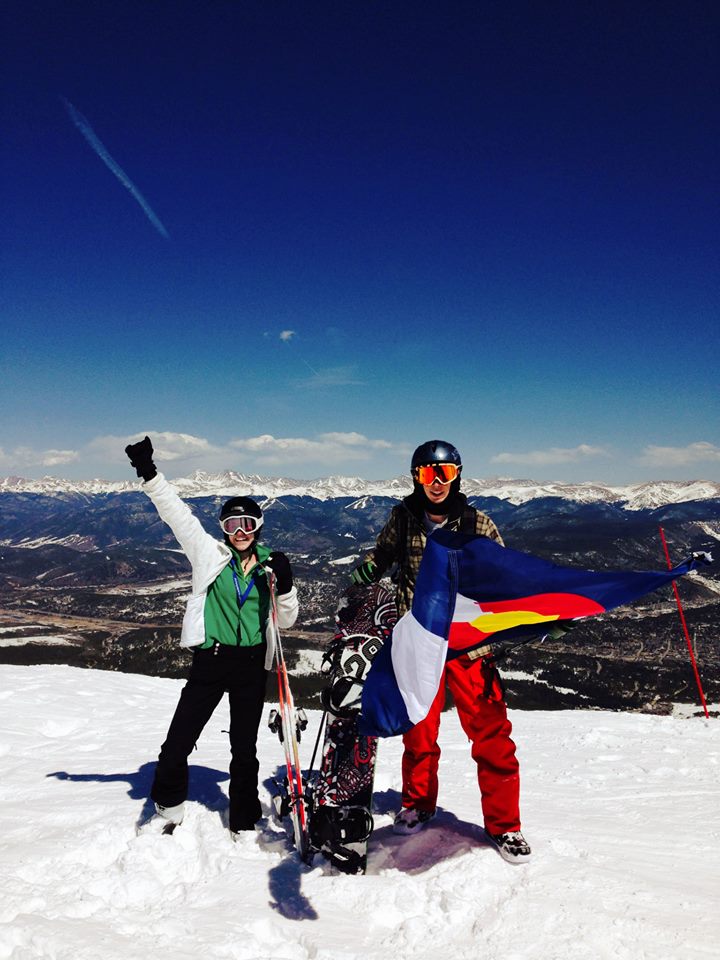 As with any sport, learning how to ski takes time. Just remember that starting out can be frustrating, so don't expect to be the best right away. With lots of practice and play, your technique and control will never stop improving.