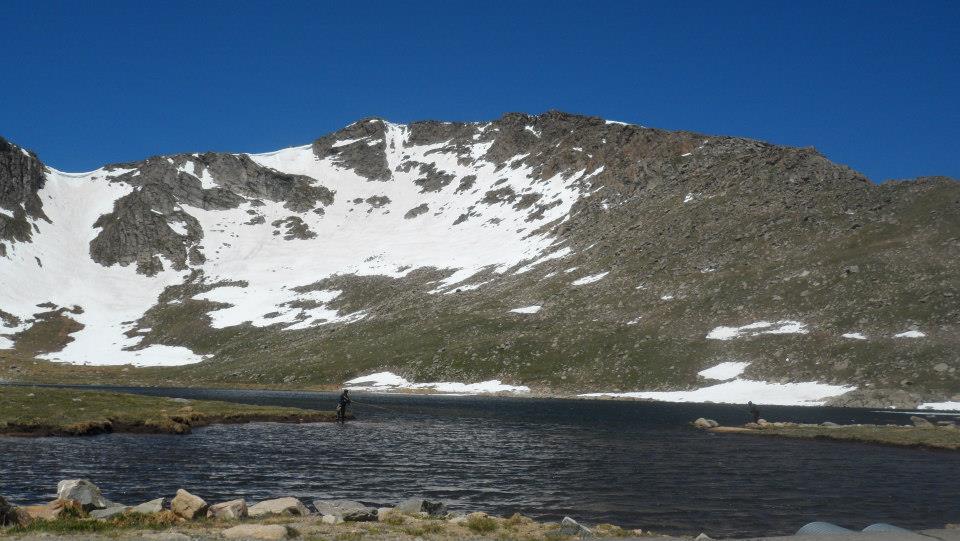 There is no doubt that Breckenridge offers its visitors a wide variety of summer activities including a plethora of hiking options. With all of the trails that are available, how do locals and tourists go about picking the location of their next hiking in Breckenridge escapade? For those individuals who are adventurous and truly wish to spend the day exploring one of Colorado's most talked about mountains, Mount Evans is the perfect answer. Class 2 and 14,264', Mount Evans offers mountaineers over six hikeable routes to its summit and is one of two 14ers in all of Colorado that has a drivable road to its peak. While some Breckenridge visitors itch to take the road to the sky and drive up the highest pave road in North America, others choose to pack their climbing gear and embark on a journey to the highest point of all the Chicago Peaks.
We returned to the Front Range on June 24, 2014 to summit class 2 14,265' Mount Evans. This was the first trip that Chloe and I made alone; I have to say, it went exceptionally well. Evans dominates the Denver Metropolitan skyline, making it a popular route during peak climbing season. However, I was surprised by the minimal crowd that we shared the mountain with during our climb. We hit the trailhead at 7AM, prepared for a shorter than usual route that would take us over a 13er, Mount Spalding, and across Evans' West Ridge. Our morning began at the paved parking area for Summit Lake. Although still icy, the lake certainly had more visitors than the Evans summit. Once we hit the actual dirt trail on Mount Spalding, we found ourselves rapidly gaining elevation – over 2,000' in less than four miles. While this is certainly not strenuous, a rather untimely fever and head cold only added to the challenge. That being said, I do owe a good portion of my successful summit to Chloe who willingly stopped for a break whenever I began to feel too sick to continue.
Climbing up through the rocks, we found it necessary to check our route guide multiple times. There would be no getting off-route on this trip! If it had not been for the ever-increasing gusts of blistering winds, continuing up Spalding's steep and boulder packed ridge would not have been too difficult. Around thirty minutes into our ascent we picked a prime spot for a Snickers bar break that was both out of the wind and secluded. Once our quick break was over, we continued along the trail towards more grim terrain on the crest of the mountain. We were, however, fortunate enough to spot the snowy summit of Mount of the Holy Cross way off into the distance (my desire to summit Holy Cross kicked in here). At the top of Mount Spalding, we followed small cairns and trail segments south to the Evans-Spalding saddle and joined with a particularly enjoyable married couple and their five children. By now, we had a clear view of the summit and the rather intimidating final ascent. We scrambled up the Evans hump, staying as far from the sheer cliffs as possible.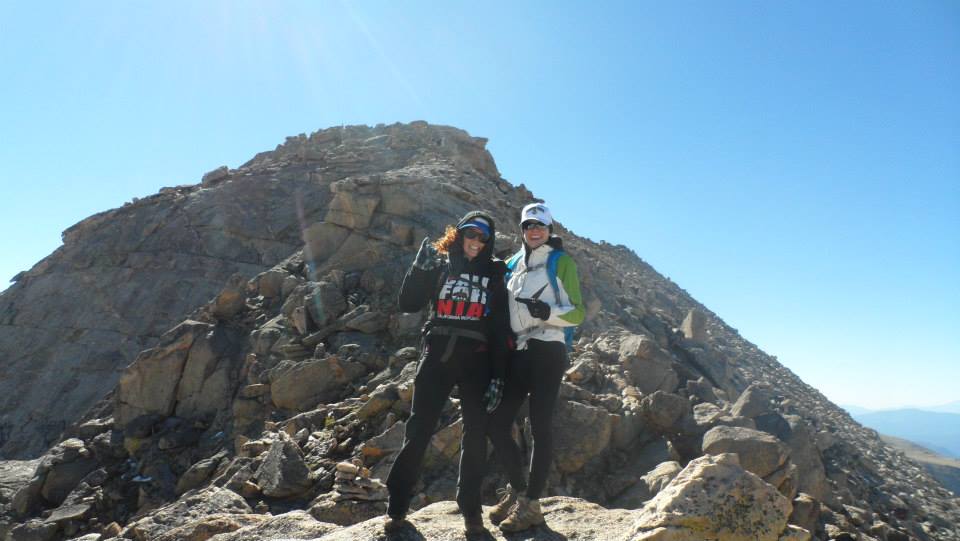 Evans required more upper body work than any of the other mountains that I had previously climbed. Finally, after a slow and carefully navigated twenty minutes, the terrain leveled out. At this point, Chloe and I were way too excited to finish the climb and somehow managed to miss the summit. Yes, we missed the massive point jetting up from the ridge line. We ended up carelessly climbing up a group of sheer rocks only to discover that everyone else was on the other side of a large drop-off. Classic. Once we gathered our thoughts and bearings, we quickly fixed our error and joined with our friends at the official Mount Evans Summit. By now, we were ready for lunch out of the wind. Unfortunately, because of all of the "day hikers" who drove to the summit, all of the good wind-blocking boulders were claimed. After scarfing down our sandwiches, Chloe and I chose to follow a young couple, who carried their two year-old daughter all of the way up the mountain, back down via the northeast face. I would not have wanted to ascend this route carrying a child; it was steep and consisted solely of very loose rocks that made we wish I had poles with me. That being said, we made it back to Summit Lake in approximately an hour. Unfortunately, I lost my gloves to the mountain on the journey back down.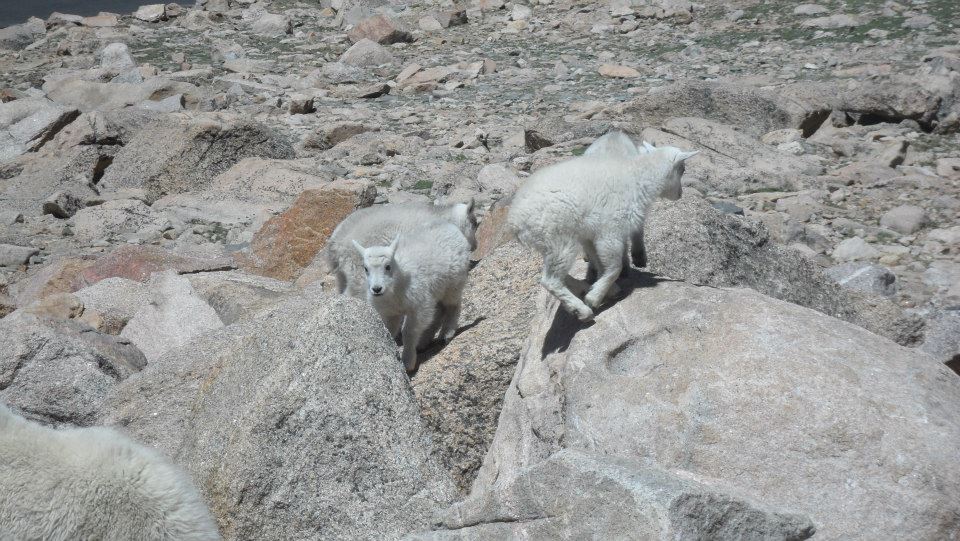 ©Jenna Lowery
Directions from Breckenridge: Take CO-9 north and exit onto I-70 East. Remain on I-70 for 46.5 miles and take Exit 240 at Idaho Springs. Drive South on Colorado 103 for 13.5 miles towards Echo Lake; if the park ranger station is open a small entry fee will be required. Continue to drive south for 9 miles on Colorado 9 until the Summit Lake parking area is reached.