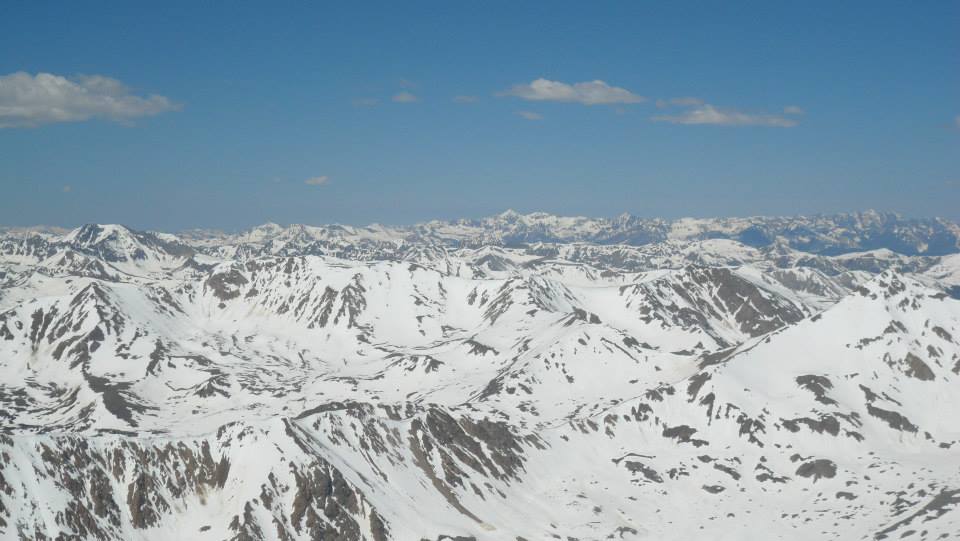 Mount Elbert has a lot to be proud of.  This peak reaches to the highest of heights – literally. Elbert is the tallest 14er, the highest summit in all of the Rockies, and is the second-highest mountain in the contiguous United States. Located just outside of Aspen, this Colorado gem is not an easy hike. At a daunting 14,433', Class 2 Mount Elbert rises in glory above all of the Sawatch Range. The sheer height and challenge of this peak is enough to make any mountaineer grin from ear to ear. I have even more to smile about. On June 18, 2015 my two climbing partners (and best friends) decided to celebrate my 22nd birthday in style. This would be our first climb as a group and Courtney and Chloe's first time on a peak together. Spoiler alert: Our mission was a great success.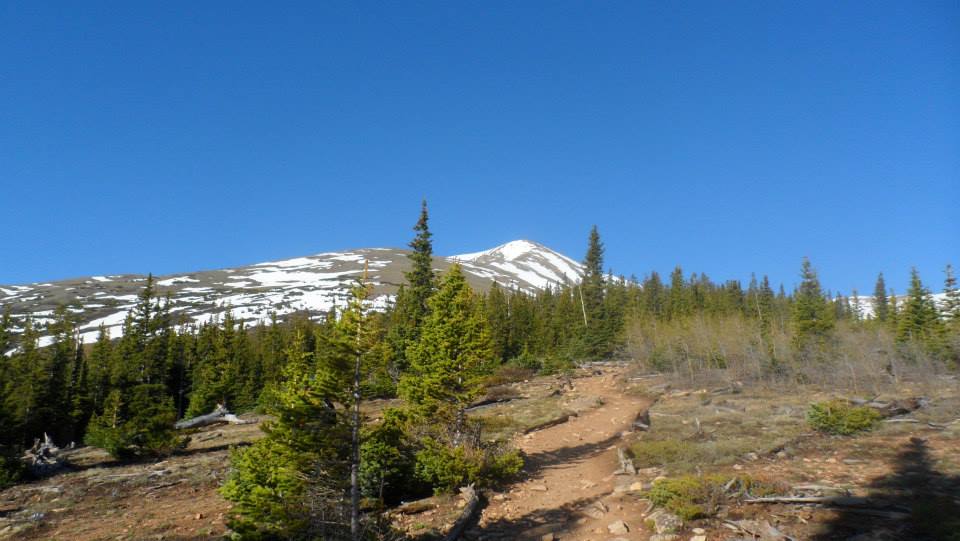 We began our very long day at 4:30 AM. Thankfully, the drive was easy and we found ourselves at the trailhead at exactly 6 AM – perfect timing.  We chose to take the well-traveled Northeast Ridge to the summit; we all enjoy a great trail from time to time. The trail started on a fairly easy path through the San Isabel National Forest and the mandatory stream crossing was made easy by a makeshift bridge from past hikers. The easy to follow trail quickly became steeper as we continued up and through the woods. At one point we passed the junction for the Colorado Trail. Although we were prepared for a crummy day, the temperature quickly increased throughout the morning. About halfway through the hike and at 11,600' we came to a small clearing. We chose to have our mid-morning snack here; as it turns out, the local mosquitos chose this location for their snack as well. By this point, we were all hot and sweaty and regretting our long-sleeve base layers.  Shortly after the clearing we exited the trees and continued to follow the trail up Elbert's gentle slope and through the switchbacks. Then, the real work began.
At approximately 9 AM and 13,000' we began our journey up the steep, rocky terrain on Elbert's Northeast Ridge. Courtney and I were thankful for our poles and Chloe was thrilled to have had a good hiking stick. This part of the route took us the most time but we pushed through and made it to, what we thought was, the false summit. Much to our extreme dissatisfaction, this "false summit" was only the shoulder of the ridge. We continued up the crux of the route, crossing over snowfields along the way. By the time we reached the false summit it was 10 AM and we had officially missed our summit goal time. Oh well. We progressed slowly but surely just below the ridge; finally, at 13,900' we regained the ridge and only had easy hiking left to the summit. It took us almost five hours to reach the Elbert summit but the views were well worth it. With Massive and La Plata to our left and the entirety of the snow-covered Sawatch straight ahead, Elbert can boast some of the best views out of all of Colorado's 14ers. A guided group estimated that we were standing on a good seven feet of snow – and we believed it! After a quick lunch and photo session we felt refueled and ready to get back to the car.
The descent was long, hot, and tiring. We eventually became so desperate to escape the heat that we stripped down to our sports bras…this was a very bad idea. We were torched. But, after what felt like an extra-long three hours, we made it safely back to the car. Despite all of us being worn out from sheer exhaustion, the nine mile round-trip route will always be one of my favorites.  Elbert is not a walk in the park, you gain a lot of elevation and the route is steep and does not offer many good resting points. But, if you are up for the challenge, the climb is well worth it and is certainly a great option for hiking in Breckenridge.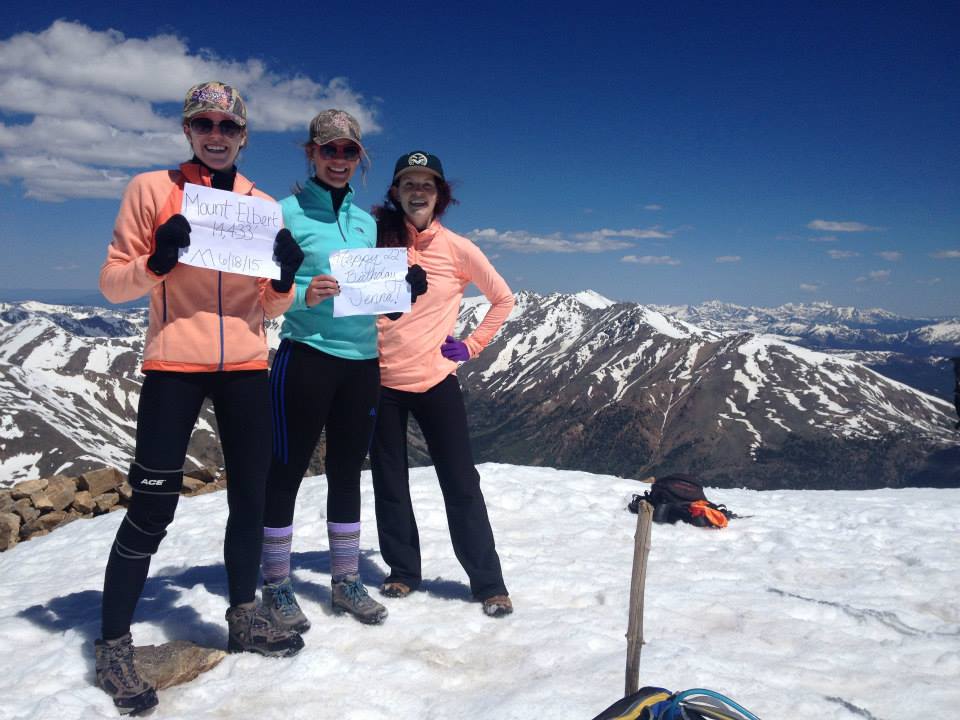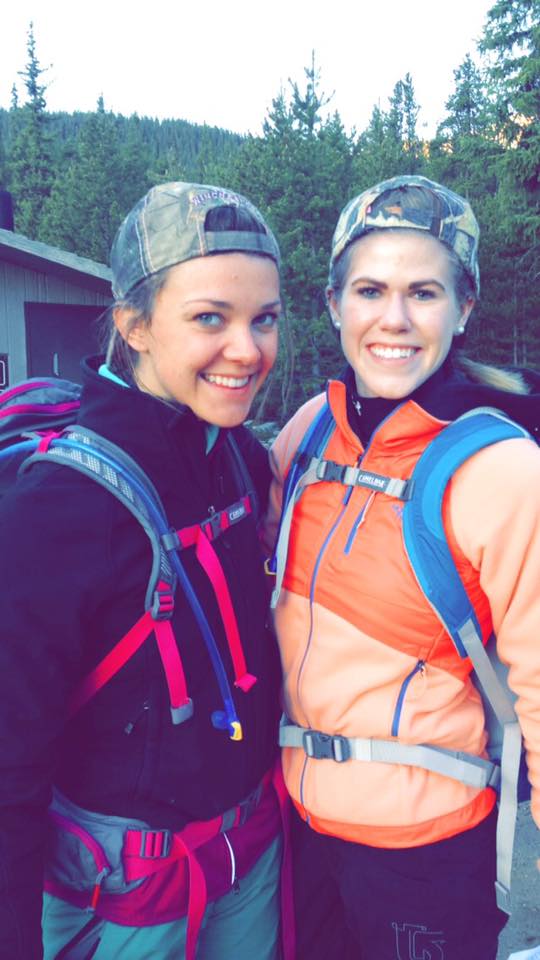 ©Jenna Lowery
Directions from Breckenridge: Head north on CO-9 and exit onto I70-W. Follow CO-91 south (Copper Mountain to Leadville) and merge onto US-24. Follow US 24 then turn onto CO 300. Cross over railroad tracks then turn left onto County Road 11 towards Halfmoon Creek. Continue along the dirt road for five miles until you reach the Mount Elbert trailhead on your left.