Colorado Mountaineering is not for the casual adventurer; it is a dangerous hobby and many people have died while climbing the glorious 14ers. Unforgiving terrain, unpredictable weather, and risky people can add together to create a situation where your climbing knowledge and experience will be tested. Just because hundreds of people choose to hike in Breckenridge on any given day, does not mean that every trip will be successful. That being said, I cannot encapsulate how much love I have for climbing. It is the most challenging and rewarding experience I have ever been through and I hope to pass my passion for the mountains on to others just as my brother passed his on to me.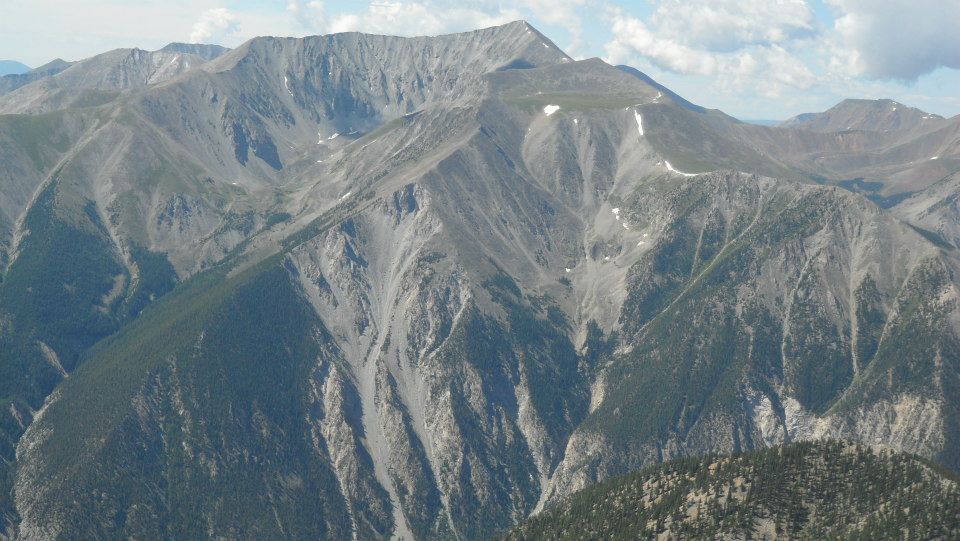 First, this post will explain the Yosemite Decimal System that is often used to classify the level of difficulty for each of our beloved Colorado 14ers.
Class 1: Well marked and worn trail. No route finding is necessary. These paths are often the most traveled mountains. Nonetheless, do not forget to pack all of the necessities! Just because a 14er is considered to be Class 1, does not make it safe or easy.
Class 2: Varies from a semi-worn trail to no trail. Trail surface may have loose dirt/scree and route finding will be necessary. Scrambling may be required. Think about the people in your group. Bad knees and difficult talus fields do not mix well – consider leaving grandma at home.
Class 3: Challenging scrambling over extreme terrain is to be expected. Downclimbing will be tough. Have a good first aid kit in addition to your water, map, and compass. The key to understanding a Class 3 is to first know that you will almost always be using your hands to move up the steep, unforgiving topography.
Class 4: Climbing, often without a rope, should be expected. Falls will likely be fatal. If you are planning a hike with your spouse and kids, better skip the unstable Class 4's.
Class 5: Technical climbing, with a rope, is required. Don't fall. Experts only, please.
Lightning will be one of the biggest dangers that you will face on a 14er, and it can kill you. Once you are above the treeline, there is no cover and you become the tallest object. A clear and sunny morning can turn into a raging thunderstorm in only a matter of hours. Often times, climbers will see the storm moving in, but other times, the storm cell will form behind a mountain and will not be visible until it is nearly on top of you. To reduce your chances of a lighting encounter, check the weather ahead of time and start early. A successful climb will require you to hit the trailhead by 7AM at the absolute latest.
Water is your friend. Stay hydrated in order to reduce your chances of acute mountain sickness. The actual amount of water needed on a 14er trip depends on the climbers' physical condition and experience. Generally, the minimum water taken on a one-day climb is 2 L. After depleting my supply during one of my trips, I now recommend bringing 3 L so you may have the ability to drink as much as you want.
Food will help you to replenish your body throughout the day. Mountaineering burns a lot of calories and you will need to recharge multiple times during your climb. I recommend eating three times: a protein-packed breakfast before starting, a snack along the way, and a light lunch at the summit. PB&J sandwiches, trail mix, and candy/protein bars add a lot of calories without adding much weight to your pack. Avoid fruit and vegetables– they are heavy.
Clothing will either make or break your climb, and cotton will kill. Do not wear jeans. Both pants and tops should be made of water-wicking material. Since conditions can change multiple times during the climb, using a layer system is a must (make sure your pack is large enough for removed layers). Personally, I carry three layers: a short sleeve under armor shirt, long sleeve middle layer, and a thicker under armor jacket. On bottom, I recommend shorts and long pants – again running leggings or wind resistant pants. A wind and rain proof jacket (not counted as a layer) is a necessity. I also recommend glove liners, a warm headband, a baseball hat, and sunglasses. I also always pack a balaclava. Good shoes are imperative. Hiking boots with ankle support are best, but running shoes can do.
*Disclaimer: It is imperative that you know your physical and mental limitations. Not everyone is prepared for every hike, you need to understand when your body is telling you to turn back. In order to prevent yourself from having to abandon a climb, you will need to condition during the off-season. Know the warning signs of acute mountain sickness and be able to identify them in both yourself and your climbing partners. Happy mountaineering!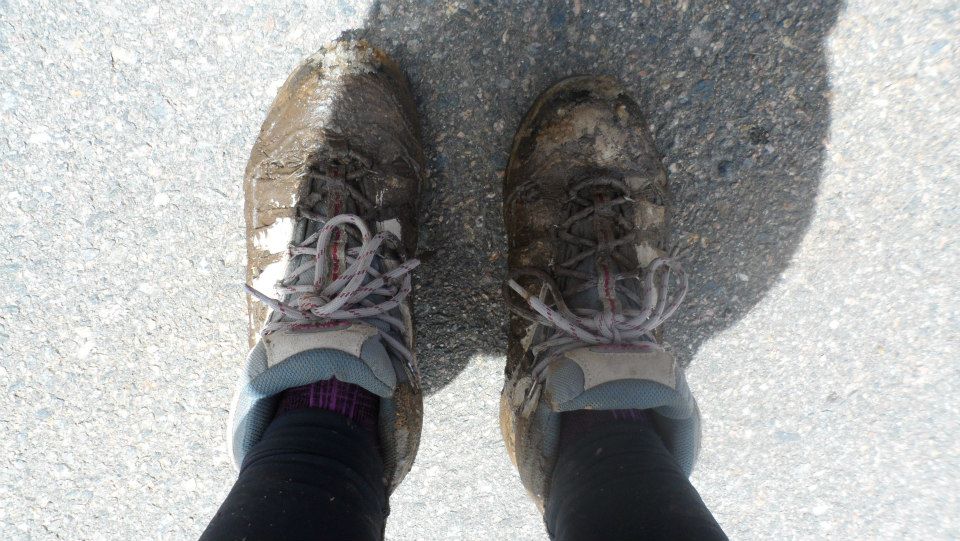 ©Jenna Lowery