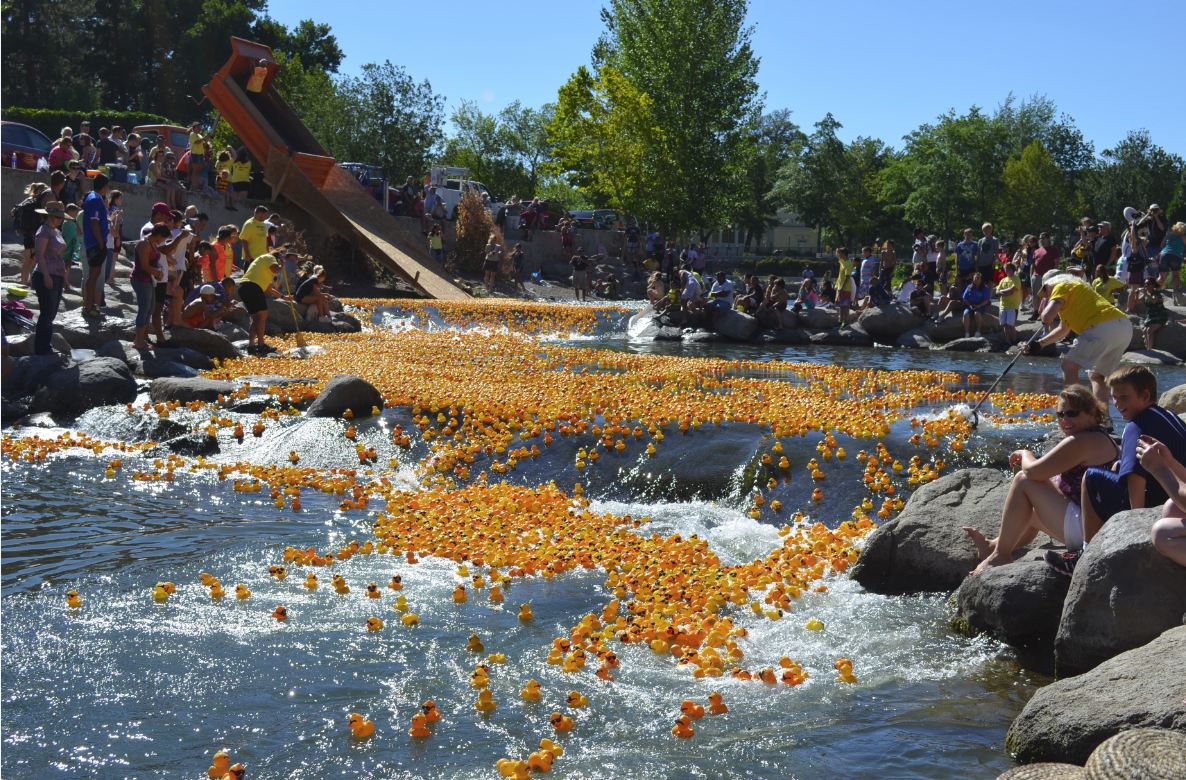 Thousands of spectators are gathering in Breckenridge this Labor Day Weekend to cheer on almost 10,000 yellow rubber ducks that will be racing down the Blue River. On Saturday, September 5th the annual event will transform Breck's most famous river into a rushing sea of yellow. Each year, adults and children alike gather to support the Summit Foundation and to watch the tiny duckies rage down the river.
28 years-old today, the Great Rubber Duck race has become one of the county's most beloved traditions. Ducks are sold individually and in bulk for several weeks before the race, and each entry goes towards raising money for the county. The owners of the lucky fifty ducks that happen to finish the race first are entitled to some seriously awesome prizes! And yes, there is even a prize for the slowest swimming ducky.  The kid's race, mini-swim, will begin around 1PM while the Great Race will start at 3PM. While Breckenridge certainly offers awesome festivities all Labor Day Weekend, the duck race is the most popular attraction and is absolutely a must see event!
Ducks may still be adopted at summitfoundation.org – hurry before all of the speedy ducks are spoken for! Proceeds from rubber duck adoptions support scholarships and grants to critical community nonprofits in Summit County and beyond. Please show your support to the county by helping us to keep the event fun, clean, and absolutely epic!