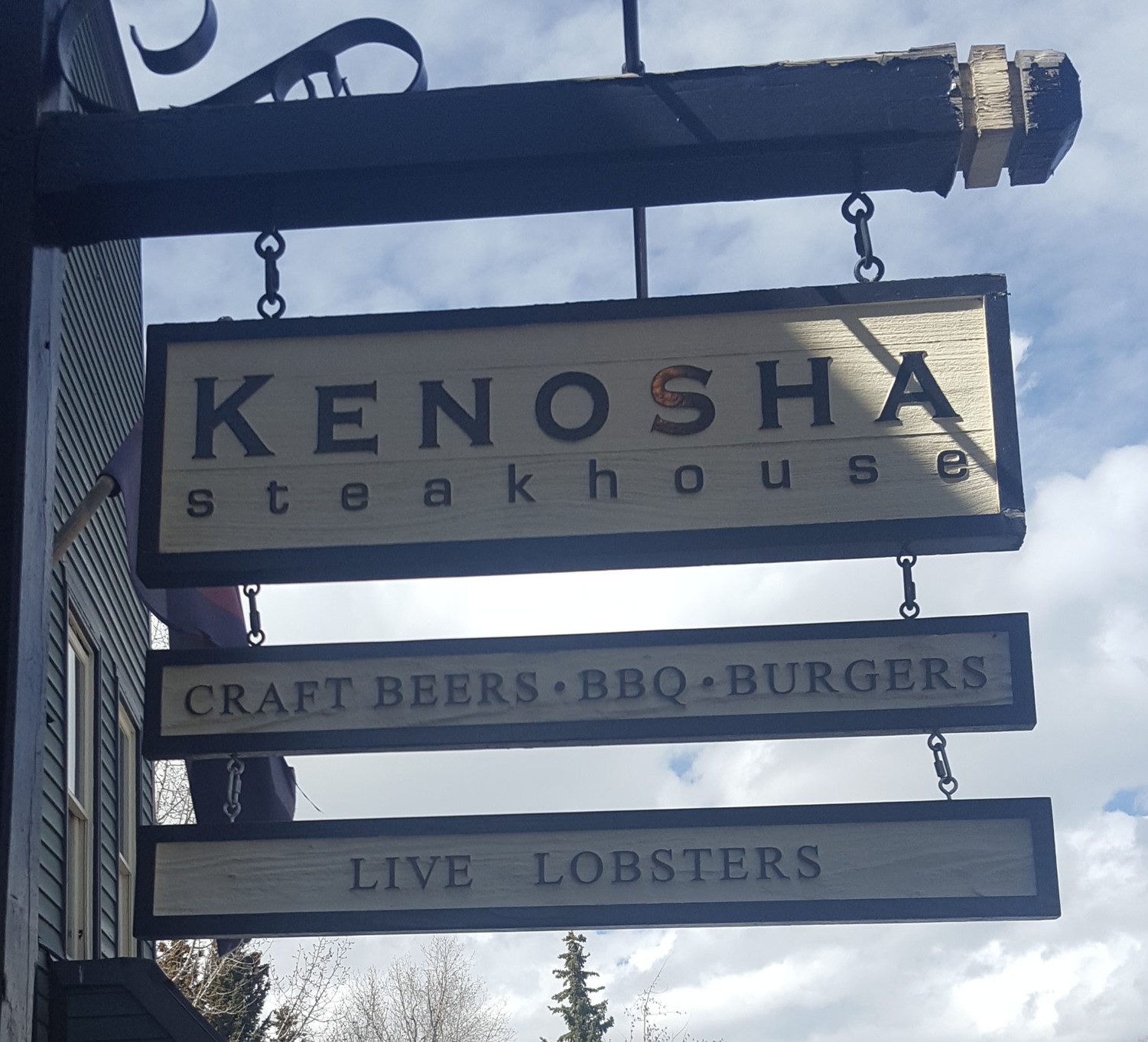 Great Eats In Breck!
Kenosha Steak House
If you are looking for great eats in Breck, Kenosha has it all! Shrimp, steak, great salads, fish, vegetarian dishes, wine and wonderful appetizers are just a few items, on the menu, complimented by a friendly staff. This fun and exciting adventure will meet your taste bud's requirements while visiting Breckenridge. In addition, the spectacular, seafood aquarium memorizes you while choosing a mouth-watering Lobster! Seated on the famous Main Street, Kenosha is right in the middle of a good time, surrounded by beauty and spectacular events. Crowds gather day and night to be a part of memories that will last until the next time.
Kenosha Steakhouse began in 2004, and its main goal is that you leave satisfied.  Kenosha uses only 100% Angus beef; and how yummy it is! Also, Kenosha serves 31 tastes of beer that go amazingly with their house-smoked BBQ.
Saving a favorite for last, the desserts will certainly quench your appetite; however, be careful, it is not uncommon to have two or more!
CHOCOLATE LAVA CAKE

Served with vanilla bean ice cream and raspberry sauce (V)

LEMON BLUEBERRY MASCARPONE CAKE

Layers of moist cake, blueberry streusel, lemon mascarpone cream, and blueberry sauce

BLONDIE SUNDAE

A chewy, butterscotch bar studded with walnuts and chocolate chips, topped with vanilla ice cream, hot fudge, and whipped cream (V)
Visit this link to see more about Kenosha Steahhouse.
As a part of Breckenridge history, there is no doubt, Kenosha has made it's mark on Main Street, and in the hearts of locals and visitors from all around.  Don't miss out on being a part of something special! Create your own unique memories to share with loved ones for years to come. Ski Colorado Vacation Rentals is proud to list Kenosha as one of the many great eats in Breck!