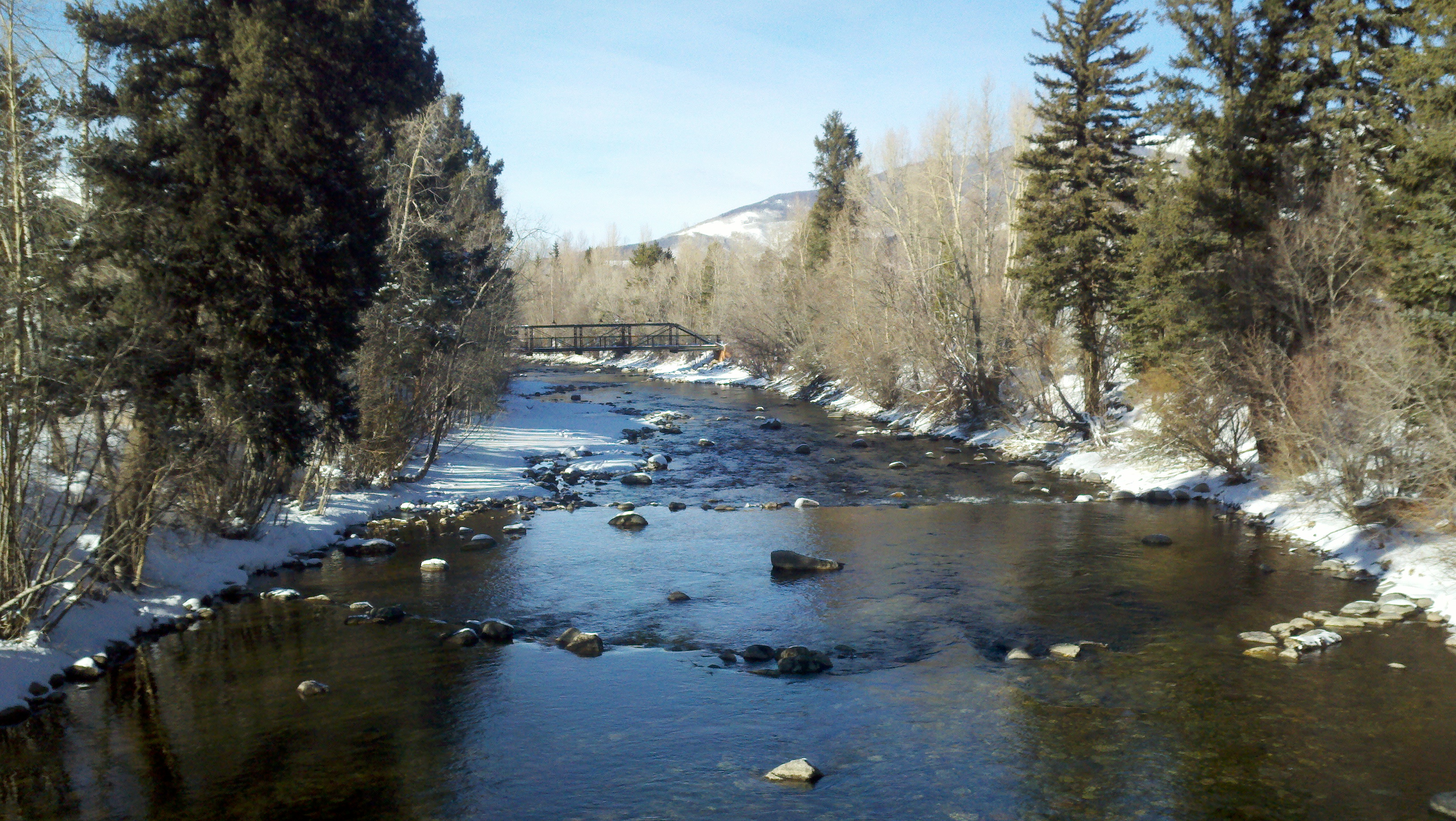 Fly Fishing (n): Playing in very cold puddles to catch rather large fish.
After the chairlifts stopped turning at Breckenridge Ski Resort Mother Nature raised her fickle hand and brought days of snow and sun to the town of Breck. Now three days into May, she has blessed us with a gorgeous weather outlook with sunshine and much welcome spring rain. With the promise of warmer weather on the horizon, fly fishing this month should be rather rewarding. In Breckenridge trout fishing is abound: The headwaters of the Colorado, South Platte, and Arkansas and the tailwaters of the Blue all flow from our mountain town. Although the season is young, a few waterways have reached good levels for anglers and are not yet too deep from mass snowmelt.
At the most basic level, the first thing that you need to know about fishing in Summit Kingdom is that the Blue River is our crown waterway. This stream produces 60 pounds of trout per acre, earning the Gold Medal title that only 322 miles of Colorado's 9000 miles of trout populated water have attained. Beginning on the upper spreads of Hoosier Pass, the river flows north through Breckenridge and feeds into Dillon Dam on its way to its confluence with the Colorado River. The Upper Blue, known locally as the "Stair Steps," is located north of the recreational center and features a series of drop pools that hold trout year-round during periods of high and low water conditions. This is the perfect stretch for fishery visitors. In fact, The Blue Wing Olive hatch throughout the entire month of May. But, newcomers beware: The fish on this particular stretch are picky and will not be caught without patience and a little bit of trickery. More experienced Anglers can head to the Blue that feeds into Dillon Dam to cast not only to brown and rainbow trout, but Kokanne Salmon as well.
As with almost any adventure-based sport, fly fishing conditions do improve as you venture away from the beaten path. Lose the crowds by putting in a moderate early morning hike and head for Mohawk Lakes. Fishing for cutthroat trout can be amazing on the lower lake and the scenic hike in only adds to the overall experience. Here's a helpful hint for times of high flows: If you do not want to stand where the fish are hiding, do not wade deeper than your shins. The real secret, however, is to utilize one of the many terrific outfitters that are stationed in Summit County. We recommend Breckenridge Outfitters. This company has offered excellent fly fishing tours since 1994 and was recently named the 2016 Orvis Shop of the Year. You can book a tour with them here: http://www.breckenridgeoutfitters.com/trips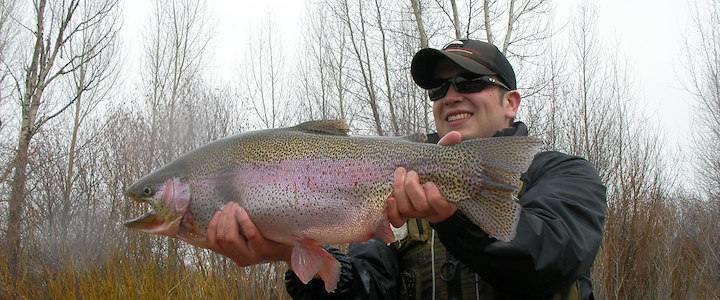 Good luck chasing after your trophy trout!
For great lodging accommodations that put you right by the Blue River, visit Ski Colorado or call us today and speak with one of our sales specialist. Mention this blog post for an extra discount on your near-water condominium.