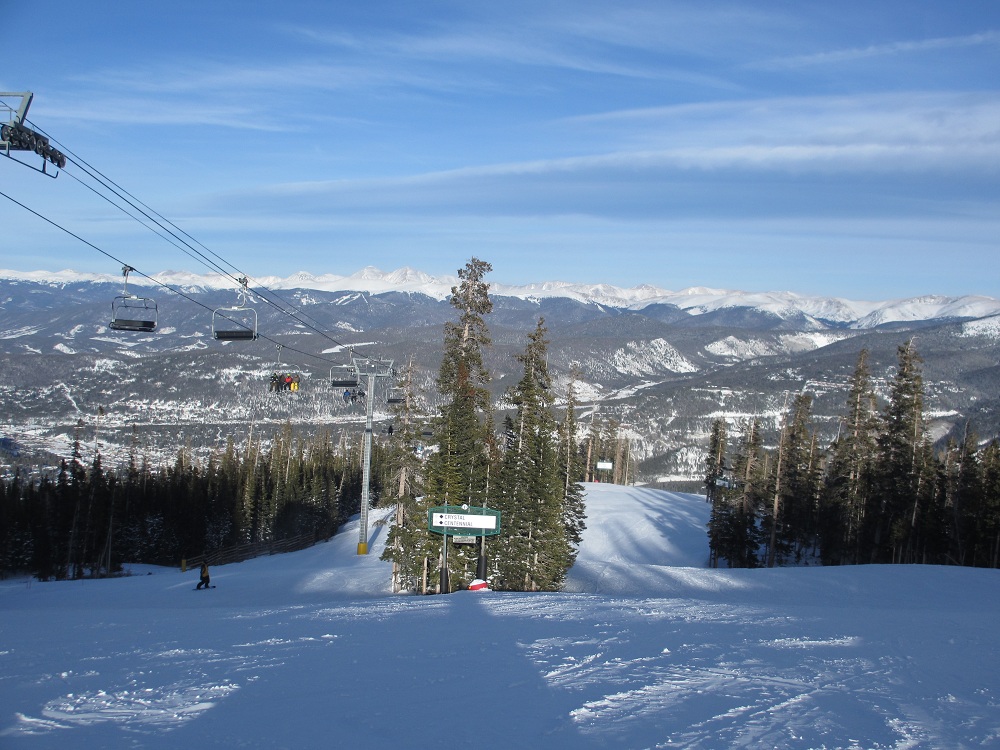 Breckenridge Ski Resort
Bust out your sunscreen and swimwear, spring skiing in Breckenridge just reached a new level of epic. Earlier this week, resort officials announced their plans to keep Breckenridge open for a longer duration for the 2015/2016 ski season. The mountain was scheduled to close on April 17th but thanks to all of the recent snow in the High Country, Breck will now remain open until April 24th. Nearly all of the American West has enjoyed an excellent winter, as the El Nino weather pattern has kept the storm cells brewing. And, even better, Breckenridge is known for having the best snow in Colorado.
Officials report that the mountain has been hammered this season – the resort has received approximately 31 inches of fresh snow during the month of February alone, and snowfall totals 224 inches since November 13th. With March on the horizon as traditionally the region's snowiest month, we can safely assume that more snow will be falling soon. If you have never experienced a season in Breck, this is the perfect time of the year to come out and stretch your legs! The resort boasts 2,908 acres of skiable terrain including five distinct peaks, 187 trails, four terrain parks, and 29% of the total terrain is groomed daily. While we are still waiting for further trail information, we do know that after April 17th terrain access will be limited.  But here is a little local's secret: Late spring in the High Rockies often produces some of the fluffiest snow of the entire year, and the slopes are virtually devoid of crowds and long lift lines. While snow conditions during this time of the year do change drastically throughout the day, there is nothing quite like cruising down the mountain on a warm, sunny afternoon to bring an end to a fantastic season. Once you have finished your time on the slopes, we suggest enjoying Apres- ski (the tradition of coming off of the mountain for social drinks) at the Breckenridge Distillery, the world's highest tasting room.
At this time, Breckenridge is the only Vail-owned resort that has publicized plans to extend the season. But what does this mean for the ski industry? Breckenridge will be the only ski resort in Summit and Eagle counties open past April 17th, with the exception of Arapahoe Basin and Loveland which, weather dependent, always aim to remain open until June.  What are you waiting for? Pack your gear and get out here, it is time to experience Spring Fever in Breckenridge!
*Lift operation and terrain status are dependent on weather and snow conditions and are, therefore, subject to change at any time.
Discount Breckenridge Lodging
Shake off the cold winter days with smokin' hot spring break deals – our vacations deliver the snow, sun, and savings that you are seeking.  Ski Colorado Vacation Rentals offers several accommodation options ranging from mountain chalet homes to ski-in/ski-out condominium units. You can view our available inventory HERE.
Mention this blog post to one of our reservation agents to receive 10% off your April nightly rate.