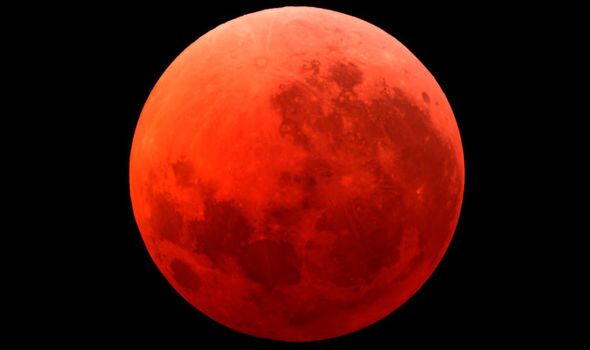 On September 27, 2015 the Earth will cast her shadow over the full moon – this is a natural phenomenon called a lunar eclipse, or a Blood Moon.  On Sunday evening, sunlight will be refracted through Earth's atmosphere and give the moon a deep, red glow. Blood moons are rare events and are not always visible from start to end but this weekend, space enthusiasts will have the opportunity to watch the eclipse in its entirety.
The partial eclipse begins at 7:07 PM and will be visible from Breckenridge. At 8:11 PM, the full eclipse will begin and will eventually give way to the total lunar eclipse at 8:47 PM. By 9:25 PM, the full eclipse will end. This is truly an exciting event and our Ski Colorado staff highly recommends that everyone goes outside to enjoy the eclipse. In fact, we really suggest that you go hiking under the beautiful red radiance!
At 6PM on Sunday, Breckenridge visitors and locals are invited to join a naturalist group for a hike under the Blood Moon; the group will be meeting just outside of town at the Cobb and Elbert open space. The guided hike will go until 8 PM and all donations will go to the CDLT organization. Everyone is welcome and $10 donations will be greatly appreciated.
To reserve a spot in the group please email Rachel Winkler at [email protected] or call (970) 453 – 3875