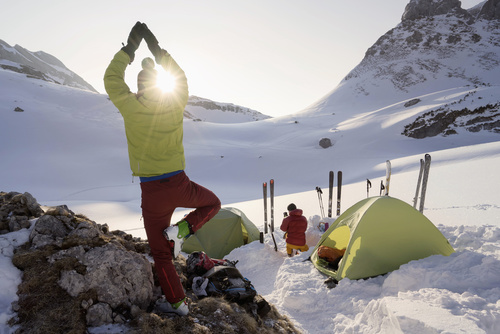 Whenever someone thinks about Breckenridge, Colorado the first thing that comes to mind is almost always skiing; after all, Breck is a world class ski resort.  But, we are here to tell you that our bustling mountain town offers so much more than just spectacular snow and breathtaking scenery.
Here is our list of the 101 best kept secrets and interesting facts about this historic mountain town.
Breckenridge contains more than 350 historical structures and is nationally recognized as the largest historical district in all of Colorado.
Breckenridge was inadvertently left off of U.S. maps in the mid-1800s and became known as "Colorado's Kingdom". The mistake was not discovered or corrected for more than 50 years.
Breckenridge was originally established as a base camp in 1859 after gold was found in the Blue River.
The Gold Pan Saloon restaurant and bar was established in 1859 and is still open for business today!
The Gold Pan Saloon Boasts the longest standing liquor license west of the Mississippi River.
Thanks to the former presence of the mining industry in Breckenridge, the town has produced over 68,000pounds of gold.
At 11,481 feet, Boreas Pass was the highest navigable rail pass in North America until the turn-of-the nineteenth century.
The largest gold nugget ever found in North America was discovered in Breckenridge in 1887. Weighing in at a whopping 13.5 pounds, it is now on display at the Colorado Museum of Natural History in Denver. At today's market value, the nugget costs $1,231,235,200.00.
Nine dredge boats operated on the Swan River, French Creek, and Blue River between 1898 and 1942
Remains of one of the old dredge ships can still be seen floating in the Swan River.
A local parish was established during the mining era but the rough and rowdy townspeople used dynamite mining caps to blow up the church steeple.
The town was named after former Vice President John C. Breckinridge. The difference in the spelling stems from the Civil War era. Breckinridge sided with the Confederates and the pro-Union Breck residents changed the "i" to and "e" to express their dissatisfaction with Breckinridge's allegiance.

John C. Breckinridge.
Fun fact: one of our staff members is related to John!

The mining era came to a halt at the start of World War II when all mining  was ordered to cease and metals were required to be melted down to support war efforts.
The resort officially opened on December 16, 1961.
The Breckenridge Ski Area opened in 1961 on Peak 8. Peak 9 was not opened until 1971.
The town's population lowered to a mere 393 in 1969. Then ski resort opened the following year and the rest, as they say, is history!
During its first year of operation, 17,000 skier visits were recorded. During the 2007-08 season there were 1.63 million skier visits.
In 1984, Breckenridge became the first Colorado resort to allow snowboarding. Ride on!
In 1986, Breckenridge was the first resort outside of California to allow the construction of a half-pipe.
In 1989, snow fell every day from November through February. This epic snow forced residents to dig tunnels in order to get out and about in town.
In 1898 there was a second large storm and it snowed continuously for 79 days.
The highest chairlift in North America and the world – the Imperial Chair – opened in Breckenridge in December 2005.
Imperial Chair begins at 11,901 feet and ends at 12,840 feet. Skiers and riders then shed their gear to hike to the very top of Peak 8 for the best extreme bowl skiing around. Before the lift was opened, it would take hikers 45 minutes to reach the peak!
Record snowfall occurred in 2011 – 519 inches!
Peak 10, the latest addition to the resort, opened in 2013.
The resort offers 2,901 skiable acres spread across five different peaks and 165 trails.
Breckenridge is one of the most visited resorts in all of America
An average of 1.5 million people visit Breckenridge during the winter months; another 1.5 visit during off-season.
The resort makes snow on 540 acres of their terrain.
Just below Imperial Chair, 6 Chair accesses Way Out, a run that is barely touched but always full of fresh and fluffy snow.
The terrain park offers a 22 foot superpipe for adventurous rider and skiers.
Todd Richards, a famous snowboarder, has lived in Breckenridge for more than 10 years, and is often spotted on Peak 8.
The resort offers 772 acres of back bowl skiing.
Breckenridge Ski Resort Boasts the longest ski run in North America. Four O'Clock run measures in at three and a half miles long and is classified as a single black diamond at the top, blue in the middle, and green to the bottom.
The Breckenridge chairlifts can service about 40,000 people per hour.
Look Uphill: For starters, before cutting clear across a run, look up hill to make sure that you aren't cutting someone off. Think of skiing like driving a car – you wouldn't just change lanes without looking into your rear-view mirrors, right?
The resort features 31 Lifts (1 gondola, 9 high-speed chair lifts).
Breckenridge has 300 days of sunshine every year!
300 is the magic number here! Breck experiences an average annual snowfall of 300 inches.
During the summer, the average daytime temperature rises to a comfprtable 70 degrees Fahrenheit. In the winter, the average temperature is 28 degrees Fahrenheit.
During the summer, the average nighttime temperature falls around 50 degrees Fahrenheit. In the winter, the average temperature is 15 degrees Fahrenheit.
You can see three of Colorado's commanding 14ers from Breckenridge – Quandary, Grays, and Torreys.
Quandary Peak, one of Colorado's 58 peaks that rise above 14,000 feet is situated just outside of Breckenridge. The mountain is considered to be a Class 1 climb with no major route finding required.
The Blue River, which rises near Quandary Peak, stretches for 61 miles to feed into the Western Pacific.
The continental divide is visible from Peak 8 and spans as far as the eyes can see.
Breckenridge's year-round population is 4,763. This number spikes to around 37,145 during ski season!
The town of Breckenridge is only 7 miles long and 2 miles wide, yet it is currently home to 97 restaurants and bars.
In Restaurants: It's customary to tip 15-20% of the total bill depending on quality of service. Anything less will be considered an insult. Anything more is graciously accepted.
Shuttle Drivers: Should get around $1-2 per person (tipping bus drivers is not customary).
For Bartenders: Usually between $1-2 per round is sufficient (but realize that if you tip more, you will get served faster, and your drinks tend to be stronger).
Breckenridge is a very healthy community. There are no fast food restaurants in the entire town and Main Street is home to the highest running store in North America.
If you want hot food a 2AM, don't go to a gas station. Instead, head down Main Street to Lucha Cantina for freshly made Tex-Mex.
Northside Pizza offers $1 cans of PBR all day, every day.
The best burgers in town can be found at Empire Burger.
Visit Downstairs at Eric's for a childhood flashback: their lobby is an arcade.
Salt Creek is known for their incredible steaks, but they also serve a home-style, hearty breakfast.
Beaver Run's Coppertop, a Peak 9 slope-side stop, dishes up breakfast for a buck. Served every day during ski season, 7:00 a.m. to 10:45 a.m.
Want a donut? You have to check out Kava Café! They fry mini donuts that are made and flavored to order.
Main Street is home to the ever popular Crepe a la Cart. Serving hundreds of crepes each hour, this famous eatery offers warm, fresh, and delicious crepes every day of the year.
Breckenridge Brewery, the sixth largest brew hub in CO, has been a local favorite for alpine inspired craft beers since 1990. Near the end of 2015, the owners announced that they had sold their business to Anheuser-Busch.
Each December Breckenridge hosts the annual Dew Tour Mountain Championships. The event brings the best athletes in the world together to compete in superpipe and slopestyle ski and ride events on Breck's world-renowned Freeway Park.
Every January, the locals pay homage to the mythical Norse God of snow, Ullr in hopes that a great ski season will bestow us. There is a parade in which people dress up as Vikings barring legs and skin in thirty degree weather.
During the Ullr Festival, locals gather together to burn their skis and snowboards as tribute for the great Snow God.
The town has 560 acres of in-town undeveloped, open-space.
Clean Energy Collective constructed two 500kW community solar gardens in Breckenridge. Residents can purchase a panel at the solar garden in order to offset their energy consumption.
Breckenridge has fully embraced the three R's: Reduce, reuse and recycle. In fact, the resort repurposes everything from wood chips from trail maintenance to scrap metal from former resort projects.
In order to reduce waste and promote long-term sustainability, the town of Breckenridge taxes all plastic and paper bags. Environmental friendly totes can be purchased at any convenience store in town.
There are 41 acres of town-owned parks around the area.
Breckenridge is home to a 1,800 foot whitewater kayak park. The attraction offers 15 water features and is free of charge as conditions permit.
Breckenridge is the ultimate destination for Mountain Biking in Colorado. The area offers countless miles of terrain for beginners and experts alike.
The Breck 100 is an epic bike challenge where cyclists ascend 13,795 feet of vertical gain over the course of 100 miles. 2016 will see the event return for the twelfth year in a row!
The Gold Run Nordic Center promises a great day for everyone. They offer 30,000 groomed cross country ski trails and 13,000 snowshoe trails and their weather dependent season typically runs December – April.
Breckenridge features 155 hiking trails.
Breckenridge gets to boast that it is the only municipality in the world to own a Jack Nicklaus designed, 27-hole golf course.
The golf course plays 7,266 yards and has a course rating of 73.9 with a slope rating of 147.
The Imperial challenge is an insane pseudo triathlon that is a springtime tradition in Breckenridge. The first portion of the race is a 6.2 mile run from the town recreation center to the base of the ski resort. From here, athletes gain 3,000 feet of vertical gain as they ascend the mountain and then ski back down.
If you're willing to put in a solid morning of hiking, you can get from Breckenridge to Copper!  Simply take the Wheeler Trail, which runs between Peak 9 of Breckenridge and the Far East free parking lot at Copper.
Breckenridge has legendary year-round fly fishing. The area is a fisherman's paradise with fishing access on the Blue, Colorado, Arkansas, South Platte, and Williams Fork Rivers.
For a unique experience, check out Good Times Dog Sledding located off Tiger Run Road on the outskirts of town. Good Times will pick you up directly from your hotel or condo.
Book a horse-drawn sleigh ride and cabin dinner for your next date night and be wowed by the nighttime serenity that is the Rocky Mountains.
Looking to tie the knot? TenMile Station is Breckenridge's premiere wedding venue and has the most stunning views in Breckenridge.
Thanks to the lack of wolves and bears in the area, Breckenridge has a booming moose population. In fact, there is a natural moose habitat under the Breck Connect Gondola.
The town of Breckenridge base elevation is 9,600 feet! The highest ski/hike accessible point on the mountain caps off at a daunting 12,998 feet.
Breckenridge is the former home of the 'unsinkable' Molly Brown, who survived the sinking of the Titanic.
Before the gold rush began, Breckenridge was a part of the summer migratory hunting area for Northern Ute Indian tribes. With the invention of the wheel, the migration paths were converted to early wagon roads which ultimately became present-day highways.
The Summit Stage is a free shuttle that services all of Summit County. From Breckenridge, Keystone, Copper Mountain, and A Basin are all a short ride away!
In 2015, the unemployment rate in Breckenridge was lower than both the Colorado and national average.
A vast majority of the streets in Breckenridge are named after former presidents of the United States of America.
Despite there being 17 parking lots around town, only two lots allow over-night parking.
There are approximately 700 hotels, Inns, and Bed & Breakfasts in Breckenridge, not to mention 4,348 condo units.
There are 18 museums and art galleries throughout Breckenridge. Keep in mind that the town is only seven miles long!
Fine art lovers will appreciate the Breckenridge Backstage Theatre. This will be their 42nd operational season and the 2016 lineup includes Murderers, Clarence Darrow, The Lion, The Witch and the Wardrobe, and more.
The Speakeasy Move Theatre is a hidden gem. This intimate theatre features one movie screen and a whole lot of entertainment. They bring in a new film every Friday and offer movie goers the option to longue in style with gourmet snacks and wine by the glass.
On average, it takes approximately two hours to travel from Breckenridge to Denver. And, believe it or not, the shuttle is almost always the quickest means of transportation.
In the movie Christmas Vacation, Chevy Chase takes a sled ride into the Wal-Mart parking lot. The scene was filmed on Breckenridge's Four O'Clock run and at the Walmart in Frisco.
Dumb and Dumber was also filmed in Breckenridge. In fact, A-Chair was the location for the scene when Harry's tongue gets stuck on the chair.
Breckenridge local CJ Mueller is often thought of as the fastest skier on earth. He held three world records for speed skiing in the 1980's, often reaching speeds greater than 100 miles per hour.
The Stephen C. West Ice Arena features two NHL-sized ice skating rinks!
There a five medical clinics around town, all of which are always ready for triage and ski injuries.
Colorado Mountain College offers a unique education experience in the Rockies for individuals seeking bachelors and associates degrees. There are 11 campuses throughout the Front Range, one of them is located right in the heart of Breck.
Ghost enthusiasts claim that some locals loved the town so much that they never left! Explore the darker side of Breck's historic district on an eerie evening ghost tour. 
What are you waiting for? Get out here already! Visit us at Ski Colorado to plan your Breckenridge getaway!